Thank you for your excellent service and fine products. Shipping was very fast and items arrived just as ordered. I recommend MisterArt.com to all of my friends in the Tahoe Art League because of your great prices and the convenience of shopping online!
Shelby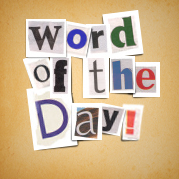 wax
Any of various natural, oily or greasy heat-sensitive substances, the most common being beeswax. These consist of hydrocarbons or esters of fatty acids that are insoluble in water but soluble in most organic solvents. May also refer to a solid, plastic or liquid substance, such as ozocerite or paraffin, a petroleum by product, used in coating papers, in crayons, and other products. Both natural and synthetic waxes are used in painting as a binder, and as an important ingredient in candles and polishes. They are also important materials used for casting and modeling, generally over an armature.
zenga
Paintings which are a part of the Zen tradition of Japanese Buddhism. Zenga are often painted by priests, and are typically ink drawings and calligraphy.
Example: Hakuin Ekaku's One Hand Clapping, 1766

zinc
A bluish-white, lustrous metallic element that is brittle at room temperature but malleable with heating. Used in galvanizing iron, it is often alloyed in making brass, bronze, various solders, and nickel silver, in manufacturing many products including various household objects. Atomic symbol Zn; atomic number 30; atomic weight 65.37; melting point 419.4° C.; specific gravity 7.133 (25°C); valence 2.

zinc white
White formed from zinc oxide, giving pure cool cover. In oil it needs much medium, and has some tendency to crack. In watercolor it's known as Chinese white.



Latest Product Reviews
I really like these pencils. I accidentally found a technique that really exemplified the "magic" in them. Rolling the pencil to preserve the point and coloring in a circular motion really brings out the random beauty of the colors in coloring a small petaled flower like a zinnia. I have colored an entire picture with one pencil and gotten raves about it. The biggest drawback I am experiencing is the lack of tutorials to help people understand how to use them. I have seen critiques where the artist did not have a clue how to use them. I have also seen a Russian tutorial that shows a lot of blending techniques that really show some extraordinary effects. I am currently exploring their use for backgrounds. I like the pencils and find them a challenge to explore the "magic."
- Nina in Columbia, SC
Not the world's greatest, but nice, especially given the price. More than adequate for practice pieces, and students. I pay more per tube for the professional quality paints I use now, than for this entire 18-piece collection, so if you need paints for practice, go for it! Not especially great for making custom colors- mixes tend to get muddy. Stays wet in tubes for years!
- Michelle D. in Tampa, FL
I have used these exact brushes exclusively for over 30 years teaching art to students from kindergarten to college. They hold up extremely well, if washed properly. They also hold a point and can handle a lot of paint at once. If taken care of they can last for years of continuous use. Students appreciate their quality and get much better results with a higher grade of brush, I cannot believe that Loew-Cornell has discontinued making them; so get them while you can find them.
- Mary Ann in Fleming Island, Fl
Free Download for Kids

Download FREE
coloring book
pages to color at
home or school.
View Pages »