MisterArt.com had the top quality easels at the best price. Thank You!
holly
littleton, CO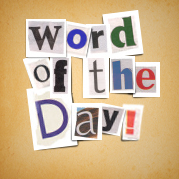 mother mold
In casting, a mold outside of another mold. A mother mold is generally composed of two pieces which surround the sections of a piece-mold. Sometimes called main case.
zenga
Paintings which are a part of the Zen tradition of Japanese Buddhism. Zenga are often painted by priests, and are typically ink drawings and calligraphy.
Example: Hakuin Ekaku's One Hand Clapping, 1766

zinc
A bluish-white, lustrous metallic element that is brittle at room temperature but malleable with heating. Used in galvanizing iron, it is often alloyed in making brass, bronze, various solders, and nickel silver, in manufacturing many products including various household objects. Atomic symbol Zn; atomic number 30; atomic weight 65.37; melting point 419.4° C.; specific gravity 7.133 (25°C); valence 2.

zinc white
White formed from zinc oxide, giving pure cool cover. In oil it needs much medium, and has some tendency to crack. In watercolor it's known as Chinese white.



Latest Product Reviews
I'm not a stencil artist but a silversmith. I have several of the 1" brushes, and they are perfect for sweeping my bench. I use the brushes to sweep the silver and gold filings off my bench, and they do a superb job of cleaning loose metal bits off my projects. I don't like to use any other brushes. I use the smaller ones ( the 1/2" and 3/8") for gently cleaning wax models and jewelry in progress. These brushes have greater control, stiffness and yet pliable bristles that does the job very well. I'm sticking with these brushes for a very long time.
- Joy in Concord, NH
I wish the all the álcohol ink companies would narrow the bottle openings. They are way TOO big! It gives you little control. Any chance a company can come up with a more needle-nosed opening?
- Renee M. in Richland, WA
I rely on this product to seal and coat my castings. I have been using this with my poly resin for many years. I have a tip for folks to use if you want the outcome to be more glossy: After you have sprayed your pieces, cover them with a dust-free, plastic container, or tray. Leave it to dry inside the covering overnight. The next day it should be dry, and shiny as glass. I have found that if you are using This spray in a very dry location, or in very low humidity, it dries too quickly for the gloss to set. Covering slows that process down considerably, and allows the gloss to settle.
- Dreaming Tree Studio in Southbridge, MA
Free Download for Kids

Download FREE
coloring book
pages to color at
home or school.
View Pages »