I received my order within 3 days which I consider exceptionally fast compared to other websites.I'm VERY impressed with your service and will definitely do business with you in the future as well as highly recommend your website. You folks are truly EXCEPTIONAL!!
Janet
Evans, GA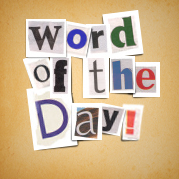 glass
A hard material made of silicates and an alkali fused with other substances. It is brittle, transparent or translucent, and considered to be a supercooled liquid rather than a true solid. It solidifies from a molten state, in an amorphous rather than a crystalline structure. Oxides fused within or upon molten glass can produce brilliant colors. In prehistoric times objects were carved from natural glass such as obsidian and rock crystal. The earliest known manufactured glass is from Egypt, c. 2000 B.C. Much was produced by the artisans of the Roman empire. Following the fall of Rome, however, there was very little glass manufactured in Europe until the 10th century, when stained glass appeared. As in ancient times, glassmakers fuse their materials at high temperatures in fireclay containers. Then the molten glass is boiled, skimmed, and cooled several degrees so that it can be ladled or poured into molds and pressed, or blown, or drawn. In its final shape, the glass is annealed to relieve stresses caused by manipulation, then slowly cooled.
Latest Product Reviews
This lead holder is visually very similar to the MUCH more expensive Rotring 600 2mm lead holder. It is all- metal, and is very nice to work with. The internal lead tube appears to be brass. The finish, however, is delicate. Very easy to scratch. But since this is a professional tool and not jewelry, that doesn't really matter. Especially at this price. I bought a bunch!
- Fred L. in Seattle
I love your soy paints for my crafts. Sadly this product is no longer available at Joanne's or any other craft stores I visit. This paint is true in color, dries quickly, and if you need to cover up a mistake or start over, this paint covers up better than any other brand I have used. Especially your white onion and mushroom are a life saver for all projects. I do not understand why this product is not more popular. I brag about it all the time, especially to the craft stores. If you are a true crafter your paint, is important. Your soy paints are pure quality for all my project, and I am sad to not see them on the shelves anymore! Big Mistake; if only they had tried just one bottle of this wonderful product. That was how I learned how good they were by giving them a try.
- Carol Mayer in Phoenix, AZ
I received a pot of gold and one of silver in a "hand me down" box from a friend that included a variety of paints and other art treasures! So I do not know how old these products are. I tried the gold right away on an embossed piece I had laying around and was amazed at how beautiful it worked out. I have been using another gold product in the past, and it is no where near as beautiful as this. I am a believer, and will use Treasure gold forever!
- Elizabeth B in Spring Hill, Florida
Free Download for Kids

Download FREE
coloring book
pages to color at
home or school.
View Pages »