Just an e-mail to let you know I received my package faster than expected. I'm extremely happy with MisterArt.com's customer service. I will shop at your web site again.
Qetesha
Chicago, IL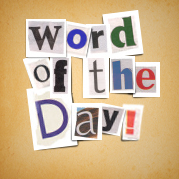 silicone rubber
A cold cure molding polymer compound which can withstand the heat of molten lead. It is mixed from a rubber based solution and a catalyst. Silicone rubber is used for small scale casting. As a gel, silicone is available in tubes from any hardware store. The transparent kind is preferable because it permits the sculptor to see air bubbles. A technique some employ: first extrude it under water, then apply it to the model to make a flexible mold. If a thick mass is needed, it is best applied in coats. While silicone's surface can cure rapidly, if too thick a coat is made at once, the interior will not cure in an acceptable time. Many such products are hazardous. Read labels well and follow all cautionary advice.
Latest Product Reviews
I might have gotten this but if this is beginner's ballet (based upon editor's description) why does the cover illustration have a girl en pointe? That doesn't happen until year two or three even. It will give girls the wrong impression--that going en pointe is easy, fast and will happen almost automatically. The cover illustration is enough to not get this book.
- Davida W. in Queens, NY
Great idea, poor execution. Once a photo has been burnished on to the adhesive, per manufacturer's instructions, lifting the photo off to transfer to mounting board yields often long, gooey, sticky web-like strands of adhesive that have a tendency to wrap around to, and stick to, front of photo. It leaves what is essentially an irreparable mess, even when using utmost care. Also, unless burnishing print to adhesive is done with rather extraordinary force, I've found it difficult to get the adhesive to stick to more than about 90% of the print's back.
- M. Shlafer in Ann Arbor, MI
This is by far my favorite purchase from MisterArt.com And I purchase so many different things from them all the time. I'd say, at the very least, once a month! This transfer paper is great on material, wood, glass, plastic, you name it and you can use this.
- Amy in New York, NY
Free Download for Kids

Download FREE
coloring book
pages to color at
home or school.
View Pages »