I recently purchased a Creativity for Kids Snake Safari and was very pleased with the service and product I received. The ordering process was easy and customer service was excellent. Since there is a large variety of products, supplies and activities, I would definitely order from Misterart.com again!
Donna
Dalton, GA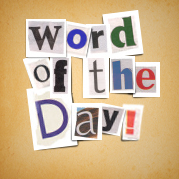 silicone rubber
A cold cure molding polymer compound which can withstand the heat of molten lead. It is mixed from a rubber based solution and a catalyst. Silicone rubber is used for small scale casting. As a gel, silicone is available in tubes from any hardware store. The transparent kind is preferable because it permits the sculptor to see air bubbles. A technique some employ: first extrude it under water, then apply it to the model to make a flexible mold. If a thick mass is needed, it is best applied in coats. While silicone's surface can cure rapidly, if too thick a coat is made at once, the interior will not cure in an acceptable time. Many such products are hazardous. Read labels well and follow all cautionary advice.
ukiyo-e
Japanese for 'pictures of the floating world'. Ukiyo-e were popular in the seventeenth to nineteenth-centuries, and depicted kabuki actors, landscapes, and folk tales.
Example: Kitagawa Utamaro's Five Kinds of Ink from the Northern Provinces, early 1790's

ultramarine
Blue pigment originally made from ground lapis lazuli. French ultramarine is an artificial substitute.

undercut
Carving to create an overhang; a recess or awkward angle in the surface or form of a three-dimensional object which would prevent easy removal of a cast from a mold. Molds should be designed to eliminate this problem. Ways to cast objects with overhangs include using piece molds and waste molds.

underdrawing
Drawing preliminary to other work, and incorporated into it, thus deprived of independent artistic value. An example is the underdrawing in fresco and panel painting, such as sinopia and abbozzo.

underpainting
The layer or layers of color on a painting surface applied before the overpainting, or final coat. There are many types of underpainting. One type is an all-over tinting of a white ground. Another is a blocked out image in diluted oil colors that serves as a guide for the painter while developing the composition and color effects.
See Also: abbozzo, sinopia (or sinopie), grisaille

Latest Product Reviews
I have used Delta paints for years. I do craft shows all year long, besides having a shop in a flea market. My best sellers are glass ornaments that I paint using Permenamel and also the Accent liners for personalization. It is the only paint I use. Love the fact that they air dry. I also use the Delta acrylic and Ceramicoat for other painting projects ie. cast iron, saws, milk cans and many others. What can I say, I am a fan of Delta.
- mabell5455 in Grand Rivers, KY
This frame is too high in price, and not enough sizes.
- Gail in Fresno C
Great idea, poor execution. Once a photo has been burnished on to the adhesive, per manufacturer's instructions, lifting the photo off to transfer to mounting board yields often long, gooey, sticky web-like strands of adhesive that have a tendency to wrap around to, and stick to, front of photo. It leaves what is essentially an irreparable mess, even when using utmost care. Also, unless burnishing print to adhesive is done with rather extraordinary force, I've found it difficult to get the adhesive to stick to more than about 90% of the print's back.
- M. Shlafer in Ann Arbor, MI
Free Download for Kids

Download FREE
coloring book
pages to color at
home or school.
View Pages »