High quality products, right price and great service. Wide variety of all products. Thank you for all you do.
Marsha
Mesa, AZ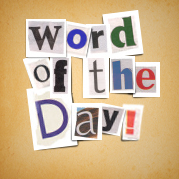 diptych
A set of two paintings, panels, or sculptural friezes which alone are not the complete work of art. Diptychs are often hinged together.
Example: Diptych of the Nicomachi and Symmachi, c. 380-400
ukiyo-e
Japanese for 'pictures of the floating world'. Ukiyo-e were popular in the seventeenth to nineteenth-centuries, and depicted kabuki actors, landscapes, and folk tales.
Example: Kitagawa Utamaro's Five Kinds of Ink from the Northern Provinces, early 1790's

ultramarine
Blue pigment originally made from ground lapis lazuli. French ultramarine is an artificial substitute.

undercut
Carving to create an overhang; a recess or awkward angle in the surface or form of a three-dimensional object which would prevent easy removal of a cast from a mold. Molds should be designed to eliminate this problem. Ways to cast objects with overhangs include using piece molds and waste molds.

underdrawing
Drawing preliminary to other work, and incorporated into it, thus deprived of independent artistic value. An example is the underdrawing in fresco and panel painting, such as sinopia and abbozzo.

underpainting
The layer or layers of color on a painting surface applied before the overpainting, or final coat. There are many types of underpainting. One type is an all-over tinting of a white ground. Another is a blocked out image in diluted oil colors that serves as a guide for the painter while developing the composition and color effects.
See Also: abbozzo, sinopia (or sinopie), grisaille

Latest Product Reviews
I used this cutter and the extension beam to cut foamcore board. The cuts were clean as long as I adjusted the blade depth -- starting with just the tip of the blade. It took 3 passes, adjusting deeper each time, but the results were great.
- Michael T in Pittsburgh, PA
Fun product for art journaling, mail art, cards and stencils! These sprays are easy to use, give great effects,and are well-supported by Ranger Ink with all manner of tutorials to get you started. I love to spray these with through crochet doilies to create lacy backgrounds for paper crafts.The black and white are my favorites for the wide variety of effects you can create alone and with other colors. My local scrapbooking store sells these for three times the price of MisterArt! I love to support small businesses but I like to save too!
- Kathy M in Pacific Northwest
I have looked Everywhere for a pen that didn't smear or smudge!! I finally found one, the Le Pens! These are what I have been looking for... I use mine to underline key points in a Very Important Book, which would be My personal Bible :) Because the paper in a Bible is much different, I would suggest the lighter ones, like the pink. I have used the black, & it's good too, I am just going for the lighter colors now. I'm so very Happy that they don't smear! Thank you so very much!!
- Shasta in Victorville, Ca
Free Download for Kids

Download FREE
coloring book
pages to color at
home or school.
View Pages »