I stumbled on MisterArt.com by accident and I am so happy I did! The prices are great, great products and fast shipping.I am always looking on this site for painting/framing supplies. Keep up the great work!
Rosie
Round Lake Beach, IL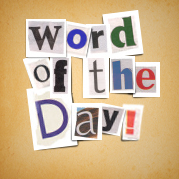 potter's wheel
A revolving horizontal disk, sometimes called a head, on which clay is shaped manually into pottery vessels. The simplest form of wheel is the kickwheel. To operate it, the potter kicks or propels some form of disk, crank, or treadle in order to keep the turntable spinning. Also commonly used today are power-driven wheels whose speed can be regulated by the potter as he or she works.
ukiyo-e
Japanese for 'pictures of the floating world'. Ukiyo-e were popular in the seventeenth to nineteenth-centuries, and depicted kabuki actors, landscapes, and folk tales.
Example: Kitagawa Utamaro's Five Kinds of Ink from the Northern Provinces, early 1790's

ultramarine
Blue pigment originally made from ground lapis lazuli. French ultramarine is an artificial substitute.

undercut
Carving to create an overhang; a recess or awkward angle in the surface or form of a three-dimensional object which would prevent easy removal of a cast from a mold. Molds should be designed to eliminate this problem. Ways to cast objects with overhangs include using piece molds and waste molds.

underdrawing
Drawing preliminary to other work, and incorporated into it, thus deprived of independent artistic value. An example is the underdrawing in fresco and panel painting, such as sinopia and abbozzo.

underpainting
The layer or layers of color on a painting surface applied before the overpainting, or final coat. There are many types of underpainting. One type is an all-over tinting of a white ground. Another is a blocked out image in diluted oil colors that serves as a guide for the painter while developing the composition and color effects.
See Also: abbozzo, sinopia (or sinopie), grisaille

Latest Product Reviews
Love the copper and will be buying the others!I have been wanting copper post cap solar lights and they are just too pricey, I found a 2 pack of inexpensive solar lights, they were brown and we all know what happens to that plastic after baking in the Sun, then it occurred to me that I had the copper and I figured I'd try it on the lights, it covered beautifully in 2 coats. I wasn't sure if I had to seal them until now, but I used Krylon Maxx Clear Satin Spray Paint on them,and to my surprise, the spray instantly turned the copper a beautiful pinkish patina that happens naturally on copper. I will be doing this on my new deck lights before they are mounted, it is really beautiful!
- Nancy J. in Pittsburgh, PA
I bought a set of these from HSN. I am always looking for scissors, especially since I am left handed and I have to turn scissors upside down in the first place for them to cut. They came and I used them. Then I bought another set and then another set. They are the best scissors on the market, bar none. They are comfortable to hold, sharper than any scissors I have ever used, and I love them. I have a set downstairs, I have a set upstairs, and I have a set in my travel tote. I would recommend these scissors without hesitation.
- winia in Bushkill, Pa.
This is good stuff; however, it is only good for a few pulls and tear strength is very low.
- deville composites in san diego
Free Download for Kids

Download FREE
coloring book
pages to color at
home or school.
View Pages »