I am so very thankful for having discovered your online store. I have shopped other sites and no has the breadth of your quality products or absolutely unbeatable prices. I will be coming here for all of my supplies. Thanks!
Shirk
Poulsbo, WA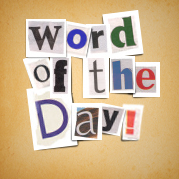 glass
A hard material made of silicates and an alkali fused with other substances. It is brittle, transparent or translucent, and considered to be a supercooled liquid rather than a true solid. It solidifies from a molten state, in an amorphous rather than a crystalline structure. Oxides fused within or upon molten glass can produce brilliant colors. In prehistoric times objects were carved from natural glass such as obsidian and rock crystal. The earliest known manufactured glass is from Egypt, c. 2000 B.C. Much was produced by the artisans of the Roman empire. Following the fall of Rome, however, there was very little glass manufactured in Europe until the 10th century, when stained glass appeared. As in ancient times, glassmakers fuse their materials at high temperatures in fireclay containers. Then the molten glass is boiled, skimmed, and cooled several degrees so that it can be ladled or poured into molds and pressed, or blown, or drawn. In its final shape, the glass is annealed to relieve stresses caused by manipulation, then slowly cooled.
ukiyo-e
Japanese for 'pictures of the floating world'. Ukiyo-e were popular in the seventeenth to nineteenth-centuries, and depicted kabuki actors, landscapes, and folk tales.
Example: Kitagawa Utamaro's Five Kinds of Ink from the Northern Provinces, early 1790's

ultramarine
Blue pigment originally made from ground lapis lazuli. French ultramarine is an artificial substitute.

undercut
Carving to create an overhang; a recess or awkward angle in the surface or form of a three-dimensional object which would prevent easy removal of a cast from a mold. Molds should be designed to eliminate this problem. Ways to cast objects with overhangs include using piece molds and waste molds.

underdrawing
Drawing preliminary to other work, and incorporated into it, thus deprived of independent artistic value. An example is the underdrawing in fresco and panel painting, such as sinopia and abbozzo.

underpainting
The layer or layers of color on a painting surface applied before the overpainting, or final coat. There are many types of underpainting. One type is an all-over tinting of a white ground. Another is a blocked out image in diluted oil colors that serves as a guide for the painter while developing the composition and color effects.
See Also: abbozzo, sinopia (or sinopie), grisaille

Latest Product Reviews
I started using PREMO polymer clay before it was called PREMO; I use it in all of my projects. I have sold and shipped my work all over the USA ; as well as to France, Japan , and Hong Kong. My collectors know that if there is ever a problem, I will fix it; I've never had a problem. I have a very good friend who is a professional Chemist. He made plasticizer for me years ago, and I sometimes use it if the clay is too hard.
- James Peacock in New York/Asheville, North Carolina
This is not only the best eraser I've ever used, it's the ONLY eraser I'll ever use, despite the best sales pitches in art shops to get me to change. Cleans superbly, soft to use, no discoloration on the paper and cheap as chips...I don't believe it has a competitor
- Steve Reddin in Dublin, Ireland
This lead holder is visually very similar to the MUCH more expensive Rotring 600 2mm lead holder. It is all- metal, and is very nice to work with. The internal lead tube appears to be brass. The finish, however, is delicate. Very easy to scratch. But since this is a professional tool and not jewelry, that doesn't really matter. Especially at this price. I bought a bunch!
- Fred L. in Seattle
Free Download for Kids

Download FREE
coloring book
pages to color at
home or school.
View Pages »