Just a note to tell you that I appreciate your speedy delivery. It was delivered much sooner then promised and everything was delivered intact. Great packing job. Thanks again.
Jerry
Danbury, CT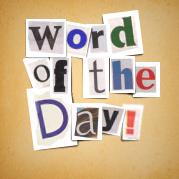 drip painting
A painting method in which paint is dripped directly onto the surface of the painting. Often this technique requires placing the canvas on the floor instead of painting while the surface is upright.
Example: Jackson Pollock's Lucifer, 1947
jade
Yü in Chinese, is a general term for numerous semiprecious gemstones, including nephrite (also called greenstone) and jadeite (a member of the tremolite-actinolite family of minerals), obtained as a pebble or boulder in greens and white, along with agate, onyx, serpentine, amber, and lapis lazuli. Extremely hard, it is worked with abrasives to form sculpture and ornaments, usually small in size, especially in China. During the Neolithic period primitive people almost universally used stone tools and carved decorative objects of jade-like stone. Only the Chinese, however, developed a long tradition of jade work. Other peoples stopped using the material after the Stone Age. Since Jade cannot be cut by metal, the carving process has mainly been that of abrasion. The original tools were probably slabs of sandstone and wetted abrasive sands made from crushed quartz, garnet, and corundum. Refinements in cutting, carving, drilling, and polishing techniques were developed gradually over time. Since jade working has always been laborious, requiring tremendous skill, jade objects were used for ceremonial, burial, court status, and other decorative purposes. They were rarely used as utilitarian objects.

Japonisme
In the late 19th century, European artists had their first glimpse at Japanese woodblock prints, provoking paintings that demonstrate a heavy influence of Japanese art on painters in Europe.
Example: Henri de Toulouse-Lautrec's At the Moulin Rouge, 1892-1895

jolleying
Shaping a thin layer of clay over a revolving plaster mould with a shaped template or profile.

Latest Product Reviews
I really like the frame. It's sturdy and well made. In the one I've opened, there's a little imperfection in the glass that's not noticeable if it's set at the bottom (horizontal) side of the frame. It showed a plot more at the top.The mat is off white. I was expecting white. I can still use it, though. For the price, it can't be beat.
- Sally in Florida
The watercolor dot cards is by and large one of the best products I've ever bought, and something I wish every watercolor company did. I bought this from Daniel Smith's official site, but it should be said here. The colors exceeded my expectations, especially for what you get which are small samples of all their colors available. They stretch a lot longer than you'd expect, and the colors themselves are beyond marvelous. I plan on buying a few full size paint tubes for my supplies.
- Jes G. in Corpus Christi, TX
I might have gotten this but if this is beginner's ballet (based upon editor's description) why does the cover illustration have a girl en pointe? That doesn't happen until year two or three even. It will give girls the wrong impression--that going en pointe is easy, fast and will happen almost automatically. The cover illustration is enough to not get this book.
- Davida W. in Queens, NY
Free Download for Kids

Download FREE
coloring book
pages to color at
home or school.
View Pages »