I have always wanted to paint, but being the mother of 5 children, I felt I couldn't justify the expense of a new hobby. With the outstanding prices offered by Misterart.com, I have been able to pursue my dreams! Thank you so much!
Theresa
East Quogue, NY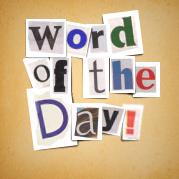 back iron
In sculpture modeling, a metal frame set on a wood base, which is attached to an armature and supports the weight of material being modeled.
jade
Yü in Chinese, is a general term for numerous semiprecious gemstones, including nephrite (also called greenstone) and jadeite (a member of the tremolite-actinolite family of minerals), obtained as a pebble or boulder in greens and white, along with agate, onyx, serpentine, amber, and lapis lazuli. Extremely hard, it is worked with abrasives to form sculpture and ornaments, usually small in size, especially in China. During the Neolithic period primitive people almost universally used stone tools and carved decorative objects of jade-like stone. Only the Chinese, however, developed a long tradition of jade work. Other peoples stopped using the material after the Stone Age. Since Jade cannot be cut by metal, the carving process has mainly been that of abrasion. The original tools were probably slabs of sandstone and wetted abrasive sands made from crushed quartz, garnet, and corundum. Refinements in cutting, carving, drilling, and polishing techniques were developed gradually over time. Since jade working has always been laborious, requiring tremendous skill, jade objects were used for ceremonial, burial, court status, and other decorative purposes. They were rarely used as utilitarian objects.

Japonisme
In the late 19th century, European artists had their first glimpse at Japanese woodblock prints, provoking paintings that demonstrate a heavy influence of Japanese art on painters in Europe.
Example: Henri de Toulouse-Lautrec's At the Moulin Rouge, 1892-1895

jolleying
Shaping a thin layer of clay over a revolving plaster mould with a shaped template or profile.

Latest Product Reviews
I wish someone had written a review for me. So I am paying it forward! I purchased every single eraser on the market and I did extensive testing!!! I have to say, I found a review too late on You Tube by Owings Art called Eraser review. I highly recommend you watch the video! Don't just take my word for it! I could have saved myself all the hassle, time and money! The Faber-Castell DUST FREE white eraser is hands down the VERY, VERY BEST eraser I have ever used! I love that it does not produce crumbles that need to be brushed away with a drafter's brush. Instead you get neat rolls. This is the best eraser for me because I draw in graphite, colored pencil and compressed charcoal. The latter two are almost impossible to erase completely with any eraser on the market. And the Faber-Castell DUST-Free eraser will not erase them completely, but it does the best job of any eraser out there. Period! I have done my own independent tests on erasers in my sketchbook! I have not found anything that erases graphite, colored pencil or compressed charcoal better. I prefer the DUST FREE on colored pencil because it is much faster than the kneaded eraser, and gives me similar results. In addition, the Faber-Castell DUST FREE erased Prismacolor's col-erase pencils completely! It does the best on Prismacolor's Premier colored pencils too. And it does the best on compressed charcoal. Note, no eraser will get completely eraser colored pencils or compressed charcoal period!!! But this eraser does completely erase the Prismacolor col-erase pencils. (FYI I removed the pink eraser that is on the bottom of the Prismacolor col-erase pencil because it SUCKS!) If you are looking for an eraser for all four mediums graphite, Prismacolor col-erase, Prismacolor Premier colored pencil and compressed charcoal the Faber-Castell DUST FREE eraser beats the pants off the completion!!!!!!!!!!!!!!!! I tested Staedler's electric eraser, FACTIS, Pink Pearl, Prismacolor Magic Rub, Prismacolor Art Gum, General's art gum, Prismacolor Kneeded, Alvin Velvet Softie, Staedtler Mars, Pentel Hi-Polymer Clic, papermate Tuff stuff! Note: I now exclusively use only three erasers. The Faber-Castell Dust-free white, Pentel click and Papermate Tuff stuff eraser. I use the later two for fine detailed erasing with my graphite drawings, but they can not erase colored pencil or compressed charcoal as well as my Faber-Castell dust-free!
- Sun Beam in Dallas, TX
these are my my favorite pearlescent paints. I have been looking to replace my old set. The paints are creamy and so sparkly when mixed with little water. I love to create cards and these are the best.
- Paula Vandermeer in Ipswich, MA
Very easy to use. You can easily turn anything into something beautiful! Customize to your personal liking! I like to mix a couple of different colors of Rub n Buff.
- Michele in Germany
Free Download for Kids

Download FREE
coloring book
pages to color at
home or school.
View Pages »