I was thrilled with the Marshall's colored pencils! This was the fasted service I have ever had from the internet web pages I have used. Thanks so much.
Lin
Rocklin, CA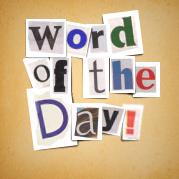 module
A unit upon which an entire work's dimensions are based. Modules have been used in Minimalist sculpture as well as architecture.
Example: Sol LeWitt's Three Cubes with One Half-Off, 1969
jade
Yü in Chinese, is a general term for numerous semiprecious gemstones, including nephrite (also called greenstone) and jadeite (a member of the tremolite-actinolite family of minerals), obtained as a pebble or boulder in greens and white, along with agate, onyx, serpentine, amber, and lapis lazuli. Extremely hard, it is worked with abrasives to form sculpture and ornaments, usually small in size, especially in China. During the Neolithic period primitive people almost universally used stone tools and carved decorative objects of jade-like stone. Only the Chinese, however, developed a long tradition of jade work. Other peoples stopped using the material after the Stone Age. Since Jade cannot be cut by metal, the carving process has mainly been that of abrasion. The original tools were probably slabs of sandstone and wetted abrasive sands made from crushed quartz, garnet, and corundum. Refinements in cutting, carving, drilling, and polishing techniques were developed gradually over time. Since jade working has always been laborious, requiring tremendous skill, jade objects were used for ceremonial, burial, court status, and other decorative purposes. They were rarely used as utilitarian objects.

Japonisme
In the late 19th century, European artists had their first glimpse at Japanese woodblock prints, provoking paintings that demonstrate a heavy influence of Japanese art on painters in Europe.
Example: Henri de Toulouse-Lautrec's At the Moulin Rouge, 1892-1895

jolleying
Shaping a thin layer of clay over a revolving plaster mould with a shaped template or profile.

Latest Product Reviews
We found the trick to using this is to make sure you use enough for the self leveling to take effect. Wish there was some way to get a smooth finish on the short counter-type back splash. Likely should have put down protection on counter and flooded back splash liberally prior to coating counter top. Caution: A thicker coat will require a longer curing time. Be prepared to be without your counter tops for longer than it says in order for them to completely harden.
- amateur kichen remodler in nashville, tn
So far I really like this, much better than Das clay. It has no unpleasant odor and is very smooth, takes detail well. Has a distinct leather hard phase where you can work that way, really neat. Hasn't been long enough to really test finished strength though as that takes two weeks (it's dry though in a day or two).
- Ingrid Gilbert in Pacoima CA
I received a pot of gold and one of silver in a "hand me down" box from a friend that included a variety of paints and other art treasures! So I do not know how old these products are. I tried the gold right away on an embossed piece I had laying around and was amazed at how beautiful it worked out. I have been using another gold product in the past, and it is no where near as beautiful as this. I am a believer, and will use Treasure gold forever!
- Elizabeth B in Spring Hill, Florida
Free Download for Kids

Download FREE
coloring book
pages to color at
home or school.
View Pages »