MisterArt.com does a great job in processing your order. Quick!
Sheryl
Yazoo City, MS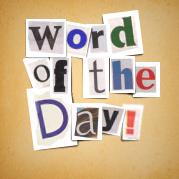 bronze
Any of various alloys of copper and tin, sometimes with tin or other metals. It has commonly been used in casting. A work cast in bronze is sometimes referred to as a bronze. It may also refer to the color of bronze, a moderate yellowish to olive brown. Abbreviated as br. When a bronze decoration is gilt it is called ormolu.
jade
Yü in Chinese, is a general term for numerous semiprecious gemstones, including nephrite (also called greenstone) and jadeite (a member of the tremolite-actinolite family of minerals), obtained as a pebble or boulder in greens and white, along with agate, onyx, serpentine, amber, and lapis lazuli. Extremely hard, it is worked with abrasives to form sculpture and ornaments, usually small in size, especially in China. During the Neolithic period primitive people almost universally used stone tools and carved decorative objects of jade-like stone. Only the Chinese, however, developed a long tradition of jade work. Other peoples stopped using the material after the Stone Age. Since Jade cannot be cut by metal, the carving process has mainly been that of abrasion. The original tools were probably slabs of sandstone and wetted abrasive sands made from crushed quartz, garnet, and corundum. Refinements in cutting, carving, drilling, and polishing techniques were developed gradually over time. Since jade working has always been laborious, requiring tremendous skill, jade objects were used for ceremonial, burial, court status, and other decorative purposes. They were rarely used as utilitarian objects.

Japonisme
In the late 19th century, European artists had their first glimpse at Japanese woodblock prints, provoking paintings that demonstrate a heavy influence of Japanese art on painters in Europe.
Example: Henri de Toulouse-Lautrec's At the Moulin Rouge, 1892-1895

jolleying
Shaping a thin layer of clay over a revolving plaster mould with a shaped template or profile.

Latest Product Reviews
I liked this apron because it sturdy, well made and the pockets are deep. The price is right.
- Carol Mitchell in South Carolina
For many years I used the Elegant Writer pen for calligraphy. But the last few years I have been using it for creating art work. Check out my blog on www.myelegantwriter.com Or just google elegant writer to see how many people are using the pen in various ways. It's fun and an inexpensive way to make art.
- Phyllis L in North Dakota
I really like these pencils. I accidentally found a technique that really exemplified the "magic" in them. Rolling the pencil to preserve the point and coloring in a circular motion really brings out the random beauty of the colors in coloring a small petaled flower like a zinnia. I have colored an entire picture with one pencil and gotten raves about it. The biggest drawback I am experiencing is the lack of tutorials to help people understand how to use them. I have seen critiques where the artist did not have a clue how to use them. I have also seen a Russian tutorial that shows a lot of blending techniques that really show some extraordinary effects. I am currently exploring their use for backgrounds. I like the pencils and find them a challenge to explore the "magic."
- Nina in Columbia, SC
Free Download for Kids

Download FREE
coloring book
pages to color at
home or school.
View Pages »