I Want to thank you for your excellent services and prices. MisterArt is the best of the best! Thank you again and happy new year.
Josephine
Los Angeles , CA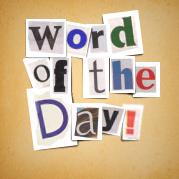 chun
Chinese glaze which gives a milky blue coloring when fired
zenga
Paintings which are a part of the Zen tradition of Japanese Buddhism. Zenga are often painted by priests, and are typically ink drawings and calligraphy.
Example: Hakuin Ekaku's One Hand Clapping, 1766

zinc
A bluish-white, lustrous metallic element that is brittle at room temperature but malleable with heating. Used in galvanizing iron, it is often alloyed in making brass, bronze, various solders, and nickel silver, in manufacturing many products including various household objects. Atomic symbol Zn; atomic number 30; atomic weight 65.37; melting point 419.4° C.; specific gravity 7.133 (25°C); valence 2.

zinc white
White formed from zinc oxide, giving pure cool cover. In oil it needs much medium, and has some tendency to crack. In watercolor it's known as Chinese white.



Latest Product Reviews
I've had one of these for about 15yrs. Still works like new.I have used it for everything I have ever painted. The sustained pressure is about 20- 25 psi (according to my gauge) The control knob is a bit small though, and many times I've had to use pliers if I tighten it to much and it gets stuck, so I added my own flow control. Quite noisy for it's size, and I like to work at night in my garage, so I have to be mindful of the time (for the neighbors). Because it vibrates; it is noisier on a hollow floor vs a concrete floor etc. It also lacks an on/off switch which I solved by plugging it into a power bar that I could use my toe to start and stop. I paid $80 for mine. Completely maintenance free. The cord is longer than what is pictured here. Price 5/5 ease of use 5/5 Value 5/5 Noise Level 2/5 Features 2/5 Quality 4/5 Used Acrylics, latex, enamels For Illustrations, helmets, models, fridges, small murals etc.
- Don I. in Ontario, Canada
these are my my favorite pearlescent paints. I have been looking to replace my old set. The paints are creamy and so sparkly when mixed with little water. I love to create cards and these are the best.
- Paula Vandermeer in Ipswich, MA
Exceptional - I don't use any other product for brush cleaning & stripping paint , and I recommend it to all who ask.
- Virginia L. in Nancy, KY
Free Download for Kids

Download FREE
coloring book
pages to color at
home or school.
View Pages »