I wanted to say thank you for providing the kind of customer service that makes people want to do business with you. I, for one, will be back again when I need arts and crafts supplies and will be sure to pass your name along to my friends and family as well. Thank you for doing a great job.
Candice
Phoenix, AZ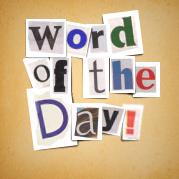 glass
A hard material made of silicates and an alkali fused with other substances. It is brittle, transparent or translucent, and considered to be a supercooled liquid rather than a true solid. It solidifies from a molten state, in an amorphous rather than a crystalline structure. Oxides fused within or upon molten glass can produce brilliant colors. In prehistoric times objects were carved from natural glass such as obsidian and rock crystal. The earliest known manufactured glass is from Egypt, c. 2000 B.C. Much was produced by the artisans of the Roman empire. Following the fall of Rome, however, there was very little glass manufactured in Europe until the 10th century, when stained glass appeared. As in ancient times, glassmakers fuse their materials at high temperatures in fireclay containers. Then the molten glass is boiled, skimmed, and cooled several degrees so that it can be ladled or poured into molds and pressed, or blown, or drawn. In its final shape, the glass is annealed to relieve stresses caused by manipulation, then slowly cooled.
Latest Product Reviews
Sprayed a sanded antique table twice(sanding lightly with 0000 steel wool in between coats. Cannot find any more cans unless they contain primer. Tried a small amount for a final coat - the pain bubbled. I re sanded that section & am wondering what I can use since I can't get the original paint anywhere. p.s. I have used this paint on other pieces with perfect results.
- Jude in Longbow Lake, Ontario, Canada
I have never had a pencil last this long... It has been 10 months and still haven't used the other two. I am a full time student and constantly lose/break pencils. The grip, weight and smoothness is outstanding. Whenever I forget this pencil at home, I want to kick myself. Best purchase in a very long time.
- Ajay in Canada
Tulip does it again with a new face painting kit. While I can't get my favourite paints (Palmer) in the supplies I need, we, The Balloonatics will test this new kit and see how kid friendly it will be. We will test toxicity, staining, melding of colours, creating special effects, and just how many faces we can paint with one kit. Tulip is wonderful in its other many many products and I highly recommend them. We will post our findings as soon as we test them out.
- Sue Hutchinson, Head Loonatic "The Balloonatics" in Toronto, Ontario
Free Download for Kids

Download FREE
coloring book
pages to color at
home or school.
View Pages »