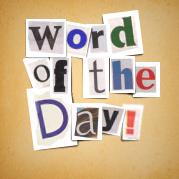 bronze
Any of various alloys of copper and tin, sometimes with tin or other metals. It has commonly been used in casting. A work cast in bronze is sometimes referred to as a bronze. It may also refer to the color of bronze, a moderate yellowish to olive brown. Abbreviated as br. When a bronze decoration is gilt it is called ormolu.
narrative painting
A painting or sculpture whose composition, colors, and subject are selected to tell a story.
Example: Trajan's Column, Rome, Italy, 113


non figurative
An aspect of modern art in which pieces of art contain no recognizable figures or objects, as opposed to figurative art.
Example: Sam Francis' Around the Blues, 1957/1962

non-photo
A very pale blue that is invisible to a camera or photo­copier. A non-photo pen or pencil may be used to make notes on an original: paper may be printed with a non-photo blue grid to allow for easy line-up. In either case, as copiers become more sensitive, you should advise your customer to test these products first.