I was really impressed by how quickly the product was shipped to my house. Thanks for the e-mail correspondence.
Bryanie
College Station, TX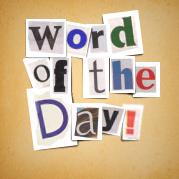 deflocculent
Alkaline substance, such as sodium silicate or sodium carbonate which, when added to a clay with a little water, causes the clay particles to separate and remain in suspension.
narrative painting
A painting or sculpture whose composition, colors, and subject are selected to tell a story.
Example: Trajan's Column, Rome, Italy, 113


non figurative
An aspect of modern art in which pieces of art contain no recognizable figures or objects, as opposed to figurative art.
Example: Sam Francis' Around the Blues, 1957/1962

non-photo
A very pale blue that is invisible to a camera or photo­copier. A non-photo pen or pencil may be used to make notes on an original: paper may be printed with a non-photo blue grid to allow for easy line-up. In either case, as copiers become more sensitive, you should advise your customer to test these products first.

Latest Product Reviews
My clay was very useful, and I put it to work a lot; however, after a month, you could tell it was drying out. It's as hard as a rock now. I reccomend getting a smaller container to use in a small period of time!
- Larke R. in Lebanon, KS
MisterArt.com has the absolute lowest price on the 20x26 size! I use them to protect my sample artwork on gallery wrapped canvas (18x24) and these help in transport to protect from scratching/marring. Plus, when it impresses the client when they see the canvas arrives protected in one of these. I'm waiting for them to get back in stock to order more. They are VERY popular for the reason I stated.
- Photos Into Artwork, LLC in Kansas City, Missouri USA
Lanaquarelle cold press is a beautiful paper for watercolor and gouache. It does not hold up to drafting tape as a masking method, but can take masking fluids. The paint continues to slowly and evenly disperse across a wet surface, applied even after the wet sheen subsides, so be careful not to over-paint during wet on wet or dispersion will go too far. It is a great paper for very surprising subtle and delicate effects, as well as bold and saturated washes, which apply easily and evenly. I am glad I tried this paper and I would definitely use it again and again.
- Reed-Deemer Art Studio in New Mexico
Free Download for Kids

Download FREE
coloring book
pages to color at
home or school.
View Pages »