Glossary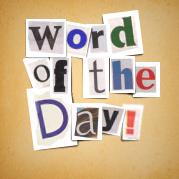 seal
A die or signet having a design or emblem which is in relief, used to stamp an impression on a temporarily soft substance such as hot wax or lead, or the impression made in this way. Seals have been affixed to documents to prove their authenticity or to secure them from tampering.
ukiyo-e
Japanese for 'pictures of the floating world'. Ukiyo-e were popular in the seventeenth to nineteenth-centuries, and depicted kabuki actors, landscapes, and folk tales.
Example: Kitagawa Utamaro's Five Kinds of Ink from the Northern Provinces, early 1790's

ultramarine
Blue pigment originally made from ground lapis lazuli. French ultramarine is an artificial substitute.

undercut
Carving to create an overhang; a recess or awkward angle in the surface or form of a three-dimensional object which would prevent easy removal of a cast from a mold. Molds should be designed to eliminate this problem. Ways to cast objects with overhangs include using piece molds and waste molds.

underdrawing
Drawing preliminary to other work, and incorporated into it, thus deprived of independent artistic value. An example is the underdrawing in fresco and panel painting, such as sinopia and abbozzo.

underpainting
The layer or layers of color on a painting surface applied before the overpainting, or final coat. There are many types of underpainting. One type is an all-over tinting of a white ground. Another is a blocked out image in diluted oil colors that serves as a guide for the painter while developing the composition and color effects.
See Also: abbozzo, sinopia (or sinopie), grisaille

Latest Product Reviews
I have just finished two of the animals, a cat and DO#1904, and DO#1117. I traced these onto some MultiMedia paper. I don't want to do it right on the paper as I may want to do another with several different ones. Love it. I want to purchase the rest of the animal books. Thank you for having them!
- Barb C. in Nashua, NH
I am also a caricature artist spinning the globe. I discovered how well these markers worked for drawing a few years ago. This discovery saved me a lot of money as I go through many markers in my business. I love the cone time that doesn't wear down on me. I have the ability to shift easily from thin to thick lines. Many events I draw at include children, so this is also a safer option for them. There's no turning back for me. Crayola is the best!
- Okie Artist in Poteau, OKlahoma
I have a paper mache snowman Christmas ornament that I painted with this product nearly 10 years ago (when the brand on the bottle was DecoArt). In 2020, it still glows bright enough to illuminate the detailing that was done with regular acrylic paints. What I used was glow-in-the-dark MEDIUM, not paint. Excellent product!
- Kim in U.S.
Free Download for Kids

Download FREE coloring
book pages to color at
home or school.
View Pages »