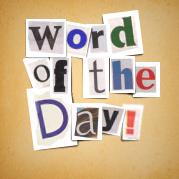 adhesives
Substances, like glue, paste or cement, which cause adhesion, or stickiness. Apply them to clean, dry surfaces. Drying times can usually be reduced by increasing the temperature. 70° F or higher is generally preferred. Use caution with catalysts and solvents, because most are toxic or hazardous. Softwoods require more clamping time than hardwoods. Because they are so absorbent, endgrain surfaces should receive two applicationsthe second only after the first is dry. Clamp joints together whenever possible for increased strength. Applying too much adhesive can weaken a joint in some cases. Follow the directions on the package. Various types include mucilage, rubber cement, hot-glue, epoxy, cyanoacrylic and silicone. Factors determining choice are likely to be: the surfaces to be adhered (porous or nonporous), and needs for strength, toxicity, water resistance, flexibility, temperature range, setting time, and expense.
yamato-e
Japanese narrative paintings from the 10th century, when the Tale of Genji
Example: Marasaki Shikibu (Illustrated Scroll of Lady Marasaki's Diary), 13th century.

yard
A unit of distance measurement equal to three feet, or 36 inches. To convert yards into centimeters, multiply them by 91.44; into meters, x 0.9144. Abbreviated yd.


yellowing
In painting, a tendency on the part of binding media to turn a tint towards yellow. This is most likely to occur when linseed oil is included.