I LOVE LOVE LOVE this website!!!!!! The prices are terrific!!! Especially when you purchase the membership. I will never buy my art supplies anywhere else. The selection is amazing and the customer service is outstanding.
angelika
portsmouth, VA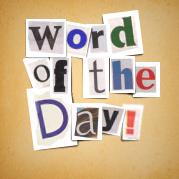 glass
A hard material made of silicates and an alkali fused with other substances. It is brittle, transparent or translucent, and considered to be a supercooled liquid rather than a true solid. It solidifies from a molten state, in an amorphous rather than a crystalline structure. Oxides fused within or upon molten glass can produce brilliant colors. In prehistoric times objects were carved from natural glass such as obsidian and rock crystal. The earliest known manufactured glass is from Egypt, c. 2000 B.C. Much was produced by the artisans of the Roman empire. Following the fall of Rome, however, there was very little glass manufactured in Europe until the 10th century, when stained glass appeared. As in ancient times, glassmakers fuse their materials at high temperatures in fireclay containers. Then the molten glass is boiled, skimmed, and cooled several degrees so that it can be ladled or poured into molds and pressed, or blown, or drawn. In its final shape, the glass is annealed to relieve stresses caused by manipulation, then slowly cooled.
yamato-e
Japanese narrative paintings from the 10th century, when the Tale of Genji
Example: Marasaki Shikibu (Illustrated Scroll of Lady Marasaki's Diary), 13th century.

yard
A unit of distance measurement equal to three feet, or 36 inches. To convert yards into centimeters, multiply them by 91.44; into meters, x 0.9144. Abbreviated yd.


yellowing
In painting, a tendency on the part of binding media to turn a tint towards yellow. This is most likely to occur when linseed oil is included.

Latest Product Reviews
This is not only the best eraser I've ever used, it's the ONLY eraser I'll ever use, despite the best sales pitches in art shops to get me to change. Cleans superbly, soft to use, no discoloration on the paper and cheap as chips...I don't believe it has a competitor
- Steve Reddin in Dublin, Ireland
I'm loving this work desk/station, and I put it together in no time at all. The station is moveable; around the room or from room to room. The casters make it easy. That said, I have a laminate floor, and have to have the casters braced against something to stop them from rolling away with the station. If you have the same problem, you might try using the included stationary feet. Lowering the angle of the top might catch a finger if you're not aware. The drawers are lightweight and small, but nice to have at your fingertips. The side trays are molded plastic. Pencil sized holes work great for differing sizes of pencils, brushes and grease pencils. I used it as a light table with a lamp under the station.It worked great. There is a large metal "pencil tray". It's handy, but it will remind you that you should not lean on the top.
- Art Kart in Roswell, Ga
So far I really like this, much better than Das clay. It has no unpleasant odor and is very smooth, takes detail well. Has a distinct leather hard phase where you can work that way, really neat. Hasn't been long enough to really test finished strength though as that takes two weeks (it's dry though in a day or two).
- Ingrid Gilbert in Pacoima CA
Free Download for Kids

Download FREE
coloring book
pages to color at
home or school.
View Pages »