Wow! Am I impressed by your customer service! Thank you for caring about my needs.
Judi
Perrysville, OH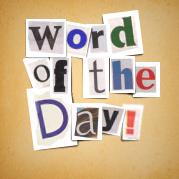 rust
A brown or reddish-brown oxide which forms on iron by corrosion, caused most commonly by exposure to water. A common source of brown pigments.
ukiyo-e
Japanese for 'pictures of the floating world'. Ukiyo-e were popular in the seventeenth to nineteenth-centuries, and depicted kabuki actors, landscapes, and folk tales.
Example: Kitagawa Utamaro's Five Kinds of Ink from the Northern Provinces, early 1790's

ultramarine
Blue pigment originally made from ground lapis lazuli. French ultramarine is an artificial substitute.

undercut
Carving to create an overhang; a recess or awkward angle in the surface or form of a three-dimensional object which would prevent easy removal of a cast from a mold. Molds should be designed to eliminate this problem. Ways to cast objects with overhangs include using piece molds and waste molds.

underdrawing
Drawing preliminary to other work, and incorporated into it, thus deprived of independent artistic value. An example is the underdrawing in fresco and panel painting, such as sinopia and abbozzo.

underpainting
The layer or layers of color on a painting surface applied before the overpainting, or final coat. There are many types of underpainting. One type is an all-over tinting of a white ground. Another is a blocked out image in diluted oil colors that serves as a guide for the painter while developing the composition and color effects.
See Also: abbozzo, sinopia (or sinopie), grisaille

Latest Product Reviews
These are great products with accuracy. Good finishing.
- YK Ong in Malaysia
I'm loving this work desk/station, and I put it together in no time at all. The station is moveable; around the room or from room to room. The casters make it easy. That said, I have a laminate floor, and have to have the casters braced against something to stop them from rolling away with the station. If you have the same problem, you might try using the included stationary feet. Lowering the angle of the top might catch a finger if you're not aware. The drawers are lightweight and small, but nice to have at your fingertips. The side trays are molded plastic. Pencil sized holes work great for differing sizes of pencils, brushes and grease pencils. I used it as a light table with a lamp under the station.It worked great. There is a large metal "pencil tray". It's handy, but it will remind you that you should not lean on the top.
- Art Kart in Roswell, Ga
The watercolor dot cards is by and large one of the best products I've ever bought, and something I wish every watercolor company did. I bought this from Daniel Smith's official site, but it should be said here. The colors exceeded my expectations, especially for what you get which are small samples of all their colors available. They stretch a lot longer than you'd expect, and the colors themselves are beyond marvelous. I plan on buying a few full size paint tubes for my supplies.
- Jes G. in Corpus Christi, TX
Free Download for Kids

Download FREE
coloring book
pages to color at
home or school.
View Pages »