I just wanted to personally thank you for your INCREDIBLE service! I am impressed with the wonderful, fast, follow-up that I always receive from MisterArt.com. I know that, as customer service reps, you have many people calling to complain about one thing or another most days, and this is a big thank you instead! So...Great job! Atta boy (or girl)! Keep up the good work! Thumbs up! I'm impressed! Way to go! Wonderful job! Well done!
Susan
Thornton, CO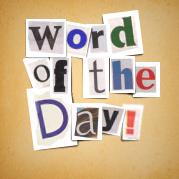 sandstone
A sedimentary rock formed by the compacting of grit or sand with a high silica content bound in a natural cement-- the silica itself. Many types of sandstone are soft and easily eroded, but some are quite hard and durable. Sandstone is generally more difficult to carve than limestone, for the particles wear down the metal of the chisel. Some sandstone can be polished.
ukiyo-e
Japanese for 'pictures of the floating world'. Ukiyo-e were popular in the seventeenth to nineteenth-centuries, and depicted kabuki actors, landscapes, and folk tales.
Example: Kitagawa Utamaro's Five Kinds of Ink from the Northern Provinces, early 1790's

ultramarine
Blue pigment originally made from ground lapis lazuli. French ultramarine is an artificial substitute.

undercut
Carving to create an overhang; a recess or awkward angle in the surface or form of a three-dimensional object which would prevent easy removal of a cast from a mold. Molds should be designed to eliminate this problem. Ways to cast objects with overhangs include using piece molds and waste molds.

underdrawing
Drawing preliminary to other work, and incorporated into it, thus deprived of independent artistic value. An example is the underdrawing in fresco and panel painting, such as sinopia and abbozzo.

underpainting
The layer or layers of color on a painting surface applied before the overpainting, or final coat. There are many types of underpainting. One type is an all-over tinting of a white ground. Another is a blocked out image in diluted oil colors that serves as a guide for the painter while developing the composition and color effects.
See Also: abbozzo, sinopia (or sinopie), grisaille

Latest Product Reviews
I'm going to go ahead and give this product 5-Stars, even though it's not what I was looking for in a pastel paper. I'm into photo-realism and fine details ,and there is too much texture for that, even after blending. The quality is right up there, and there is plenty of tooth as I did do some practicing on a sheet. I'm sure I'll find a use for it. It's just too nice to return.
- JVS in NH
I bought a set of these from HSN. I am always looking for scissors, especially since I am left handed and I have to turn scissors upside down in the first place for them to cut. They came and I used them. Then I bought another set and then another set. They are the best scissors on the market, bar none. They are comfortable to hold, sharper than any scissors I have ever used, and I love them. I have a set downstairs, I have a set upstairs, and I have a set in my travel tote. I would recommend these scissors without hesitation.
- winia in Bushkill, Pa.
We found the trick to using this is to make sure you use enough for the self leveling to take effect. Wish there was some way to get a smooth finish on the short counter-type back splash. Likely should have put down protection on counter and flooded back splash liberally prior to coating counter top. Caution: A thicker coat will require a longer curing time. Be prepared to be without your counter tops for longer than it says in order for them to completely harden.
- amateur kichen remodler in nashville, tn
Free Download for Kids

Download FREE
coloring book
pages to color at
home or school.
View Pages »