As a brand new customer I was overjoyed to find your products live up to their reviews. For convenience and time factor and of course price and product quality I for once am grateful to be connected to the internet.
Sandra
Cherry Valley, CA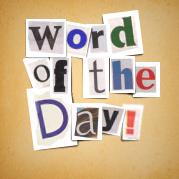 brush
A tool used to apply paints and inks to a surface, consisting of hairs, or bristles held in place by a ferrule attached to a handle. The hair may be from any of several sources, some of which are badger, ox, fitch, squirrel (called "camel hair"), and synthetics, though perhaps the finest is red sable. Bristles are usually from hogs, bristle brushes having a characteristic taper, or curve. Brushes for acrylic and polymer paints generally have nylon bristles compatible with those paints.
Latest Product Reviews
I've been using this product for years and so far have not had any problems. I love being able to buy it in bulk and not in those tiny canisters. (I have one canister with the lid-brush that I refill.) I've also never had a problem with the rubber cement in the big can drying out.
- Emily B. in Hillsborough, NC
These pencils are awesome! I ordered these with a few other small sets for a comparison, as I'm a beginner at pencils. I ordered a prismacolor 12 set, a crayola 24 set and this set. This set has the brightest colors, very easy to 'lay down color', the color doesn't come off on your hand (Hey, I thought it would.. never know!) I would definitely recommend these.
- Melanie in Pittston, PA
As a professinal artist, I have the highest opinion of Liquitex acrylic colors. I have been painting with them for more than forty years, on both canvas and illustration board, and they are always a pleasure to work with. After so many years, even my earliest paintings still look as though they were painted yesterday. I especially love the versatility of Liquitex colors. They have a consistent, buttery quality that makes them perfect for a range of techniques, from impasto "oil painting" to watercolor washes. I periodically place large orders to Mister Art and highly recommend them for their value and service. They are a great source for many hard to find supplies, and, in all the years that I have ordered from them, they never disappoint. Also, the VIP Savings Club is a great value. I save a lot on discounted VIP prices. Thank you, Mister Art!
- John Sloane in Cherry Valley, Illinois
Free Download for Kids

Download FREE
coloring book
pages to color at
home or school.
View Pages »