WOW---------I only ordered from you once before, and I bragged about you then. You can count on me to brag about how great you are again. Thanks for the quick service. You are great.
Sandra
Roseville, CA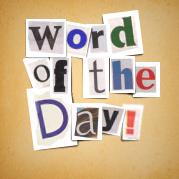 glass
A hard material made of silicates and an alkali fused with other substances. It is brittle, transparent or translucent, and considered to be a supercooled liquid rather than a true solid. It solidifies from a molten state, in an amorphous rather than a crystalline structure. Oxides fused within or upon molten glass can produce brilliant colors. In prehistoric times objects were carved from natural glass such as obsidian and rock crystal. The earliest known manufactured glass is from Egypt, c. 2000 B.C. Much was produced by the artisans of the Roman empire. Following the fall of Rome, however, there was very little glass manufactured in Europe until the 10th century, when stained glass appeared. As in ancient times, glassmakers fuse their materials at high temperatures in fireclay containers. Then the molten glass is boiled, skimmed, and cooled several degrees so that it can be ladled or poured into molds and pressed, or blown, or drawn. In its final shape, the glass is annealed to relieve stresses caused by manipulation, then slowly cooled.
Latest Product Reviews
I wanted something different to make flowers out of, and these turned out to be wonderful. They hold creases well, and a dab of white craft glue held perfectly. The results were striking, and they cut cleanly in both the punch and with scissors.
- Pierrot Lunaire in Pontiac, MI
After reading that this product wouldn't work on cheap magnetic brass hinges, I tried buying new ones in bronze. After a couple of failures with buying the correct size/type of hinge, I decided to try the rub n buff.For those who asked about using this over cheap hinges that are actually brass color over steel or aluminum (do magnet test), rub n buff does work. I just did it. Soak hinges in mineral spirits or thinner. Spray clean hinges with zinseer123, I used white which I had on hand. Let dry. (I sprayed both sides and let dry over night). Once dry, I applied rub n buff with a rag. Because I used white zinseer123 primer I had to used a toothbrush to apply the rub n buff in the crevices that showed still showed white. I used ebony and autumn gold to create bronze. They look amazing.
- Zita in Boston, MA
Tulip does it again with a new face painting kit. While I can't get my favourite paints (Palmer) in the supplies I need, we, The Balloonatics will test this new kit and see how kid friendly it will be. We will test toxicity, staining, melding of colours, creating special effects, and just how many faces we can paint with one kit. Tulip is wonderful in its other many many products and I highly recommend them. We will post our findings as soon as we test them out.
- Sue Hutchinson, Head Loonatic "The Balloonatics" in Toronto, Ontario
Free Download for Kids

Download FREE
coloring book
pages to color at
home or school.
View Pages »