I plan to only buy some watercolours but end up buying over $200.00 of great stuff.
Sui
Middletown, NJ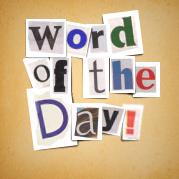 gilding
The practice of applying a thin coat of gold to a painting, sculpture, or piece of furniture. Gilding was heavily used in the work of Late Gothic Italian painters. These artists depicted, among other things, the halos of angels in gold, emphasizing the decorative surface of the panels.
Example: Duccio's Virgin and Child Enthroned with Saints, 1308-1311
Latest Product Reviews
After reading that this product wouldn't work on cheap magnetic brass hinges, I tried buying new ones in bronze. After a couple of failures with buying the correct size/type of hinge, I decided to try the rub n buff.For those who asked about using this over cheap hinges that are actually brass color over steel or aluminum (do magnet test), rub n buff does work. I just did it. Soak hinges in mineral spirits or thinner. Spray clean hinges with zinseer123, I used white which I had on hand. Let dry. (I sprayed both sides and let dry over night). Once dry, I applied rub n buff with a rag. Because I used white zinseer123 primer I had to used a toothbrush to apply the rub n buff in the crevices that showed still showed white. I used ebony and autumn gold to create bronze. They look amazing.
- Zita in Boston, MA
I started using PREMO polymer clay before it was called PREMO; I use it in all of my projects. I have sold and shipped my work all over the USA ; as well as to France, Japan , and Hong Kong. My collectors know that if there is ever a problem, I will fix it; I've never had a problem. I have a very good friend who is a professional Chemist. He made plasticizer for me years ago, and I sometimes use it if the clay is too hard.
- James Peacock in New York/Asheville, North Carolina
Great idea, poor execution. Once a photo has been burnished on to the adhesive, per manufacturer's instructions, lifting the photo off to transfer to mounting board yields often long, gooey, sticky web-like strands of adhesive that have a tendency to wrap around to, and stick to, front of photo. It leaves what is essentially an irreparable mess, even when using utmost care. Also, unless burnishing print to adhesive is done with rather extraordinary force, I've found it difficult to get the adhesive to stick to more than about 90% of the print's back.
- M. Shlafer in Ann Arbor, MI
Free Download for Kids

Download FREE
coloring book
pages to color at
home or school.
View Pages »