I love MisterArt.com! Great website--everything is well-organized and easy to find. MisterArt.com offers good customer service and fast delivery of products. Would highly recommend this site to anyone looking for good art supplies at a great price. If you plan to order a lot, it's worth signing up for VIP status.
Janet
Fairfax, VT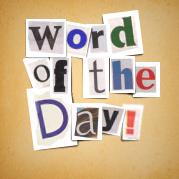 brush cleaner
A compound used to clean oil, acrylic, lacquer, etc. from artists' brushes. May also refer to a vessel or holder used for brush cleaning. This last is also called a "brush washer," typically consisting of a metal cup surmounted by a sturdy wire coil designed to hold brushes suspended in a liquid solvent.
Latest Product Reviews
This is awesome stuff! I've used it often, especially for Graduation gifts on wooden plaques, with the grads, picture, name cards, invitations, awards etc. Makes a super yet inexpensive gift. Getting this from Misterart.com is convenient, less expensive than driving 40 miles to get it at a craft store! Thank you, Misterart.com!
- Bernie S. in Paulding County, OH
I've been using Koh-I-Noor Rapidograph Technical Pens since 1969. My aunt bought me my first set when I was 12 and I have used them daily ever since. I love the fact that I can mix my ink colors to match my watercolor or my wardrobe and use "Pelikan Drawing Ink A" almost exclusively. Though the inks made by Koh-I-Noor and Winsor Newton are satisfactory. If you are a beginner, I would NOT recommend purchasing anything smaller than an 0 (0.35 mm). Even as a professional I find cleaning a 4x0 to be a challenge. I work most often with a 2x0, and find them to produce the smoothest flow, if kept clean.
- Colleen P in Homer, Alaska
Love the copper and will be buying the others!I have been wanting copper post cap solar lights and they are just too pricey, I found a 2 pack of inexpensive solar lights, they were brown and we all know what happens to that plastic after baking in the Sun, then it occurred to me that I had the copper and I figured I'd try it on the lights, it covered beautifully in 2 coats. I wasn't sure if I had to seal them until now, but I used Krylon Maxx Clear Satin Spray Paint on them,and to my surprise, the spray instantly turned the copper a beautiful pinkish patina that happens naturally on copper. I will be doing this on my new deck lights before they are mounted, it is really beautiful!
- Nancy J. in Pittsburgh, PA
Free Download for Kids

Download FREE
coloring book
pages to color at
home or school.
View Pages »