I love the selection, the pricing (I am a VIP customer) and not having to leave the house. What a great way to shop.
Donna
Pineville, LA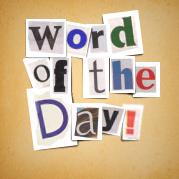 frit
A flux used in glazes, stabilized by melting with other ceramic materials and reground to a fine powder.
kaolin
a pure clay, sometimes called china clay, used in white clay bodies such as porcelain. It is used as a source of silicon

kelvin
A unit of absolute temperature often used in photography to measure the color temperature of a source of light. Abbreviated K, kelvins can be converted to degrees Celsius by subtracting 273. Certain tungsten lamps are designed to burn at specific absolute temperatures (usually 3200 or 3400 K), guaranteeing that compatible photographic films will render the color they illuminate quite accurately.

key
A small interlocking device in the seam of a mold, enabling the mold to be precisely reassembled. The term may also refer to the slight roughening of a surface which allows a painted finish to adhere effectively. Also, it's a name given to wedges for canvas stretchers. And in architecture, the keystone at the top of an arch.


kickwheel
A potter's wheel which is driven by kicking a revolving cement disk. The major alternative is a wheel driven by an electric motor.

kiln
An special oven or furnace that can reach very high temperatures and is used to bake, or fire clay. Kilns may be electric, gas, or wood-fired. (pr. kiln or kill)

kiln wash
A refractory mixture, usually kaolin or flint, which is mixed with water and painted on kiln shelves to prevent glaze from adhering.
See Also: dry foot

kilogram
A unit of weight measurement equal to 1000 grams. To convert kilograms into pounds (US), multiply them by 2.20462. Abbreviated kg.

kinetic
Expressing movement. In art, kinetic refers to sculpture that moves, such as a mobile or stabile. (pr. ki-ne'tick)

kinetic art
Artwork that includes movement, either mechanical or random. The Constructivists were the first to create kinetic art in the early 20th century, and Alexander Calder worked almost exclusively to make kinetic sculptures.
Example: Alexander Calder's Lobster Trap and Fish Tail, 1939

kitsch
Mass-produced or manufactured art that imitate or make fun of standard aesthetics.
Example: Jeff Koon's Puppy, 1992

kouros
Greek for "young man", kouros figures refer to archaic Greek statuary that are life-size, freestanding figures meant for tomb decoration.
Example: Kouros, from Attica, Greece, c. 600 B.C.

Latest Product Reviews
This paper is really nice stuff - I like it for charcoal + chalk pencils and black + white ink pens. I wish you guys carried the 5.5 x 8.5 size too, though!
- EricaMH in SF CA
I wanted something different to make flowers out of, and these turned out to be wonderful. They hold creases well, and a dab of white craft glue held perfectly. The results were striking, and they cut cleanly in both the punch and with scissors.
- Pierrot Lunaire in Pontiac, MI
I'm loving this work desk/station, and I put it together in no time at all. The station is moveable; around the room or from room to room. The casters make it easy. That said, I have a laminate floor, and have to have the casters braced against something to stop them from rolling away with the station. If you have the same problem, you might try using the included stationary feet. Lowering the angle of the top might catch a finger if you're not aware. The drawers are lightweight and small, but nice to have at your fingertips. The side trays are molded plastic. Pencil sized holes work great for differing sizes of pencils, brushes and grease pencils. I used it as a light table with a lamp under the station.It worked great. There is a large metal "pencil tray". It's handy, but it will remind you that you should not lean on the top.
- Art Kart in Roswell, Ga
Free Download for Kids

Download FREE
coloring book
pages to color at
home or school.
View Pages »