As a brand new customer I was overjoyed to find your products live up to their reviews. For convenience and time factor and of course price and product quality I for once am grateful to be connected to the internet.
Sandra
Cherry Valley, CA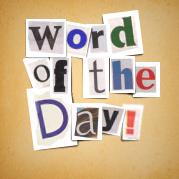 crazing
A network of cracks which sometimes forms in ceramic glazes; crackle. It may be desirable or not, depending on the artist's wishes. It is caused by the glaze and clay body contracting at different rates as they cool after firing. A similar pattern in the surface of oil paints is known as crackle instead of crazing. Crackle in oil paintings is less likely when the painter follows the rule of fat over lean -- when oil colors will be applied in layers (coats), the first layer should be leanest (least oil) followed by layers with progressively more fat (more oil.) Following this principle results in a work less likely to crack in aging. Similarly, in order to encourage crazing, later coats should have less oil than earlier ones. Desirable in crackle glazes, but not for functional earthenware.
Latest Product Reviews
These are nice Brushes, and feel nice in the hand. Reasonable prices. I use these for my students.
- Art by Marti in North Texas
As a professinal artist, I have the highest opinion of Liquitex acrylic colors. I have been painting with them for more than forty years, on both canvas and illustration board, and they are always a pleasure to work with. After so many years, even my earliest paintings still look as though they were painted yesterday. I especially love the versatility of Liquitex colors. They have a consistent, buttery quality that makes them perfect for a range of techniques, from impasto "oil painting" to watercolor washes. I periodically place large orders to Mister Art and highly recommend them for their value and service. They are a great source for many hard to find supplies, and, in all the years that I have ordered from them, they never disappoint. Also, the VIP Savings Club is a great value. I save a lot on discounted VIP prices. Thank you, Mister Art!
- John Sloane in Cherry Valley, Illinois
These pencils are awesome! I ordered these with a few other small sets for a comparison, as I'm a beginner at pencils. I ordered a prismacolor 12 set, a crayola 24 set and this set. This set has the brightest colors, very easy to 'lay down color', the color doesn't come off on your hand (Hey, I thought it would.. never know!) I would definitely recommend these.
- Melanie in Pittston, PA
Free Download for Kids

Download FREE
coloring book
pages to color at
home or school.
View Pages »