I received my order today. It is exactly what I ordered, it came very rapidly and well packaged, and the communication for tracking the order was excellent. I am glad top have found your company, and I will surely continue doing business with you.
Daniel
Rockport, ME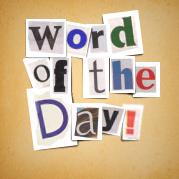 binder
The ingredient in the vehicle of a paint which adheres the pigment particles to one another and to the ground. It creates uniform consistency, solidity, and cohesion.
Latest Product Reviews
Tulip does it again with a new face painting kit. While I can't get my favourite paints (Palmer) in the supplies I need, we, The Balloonatics will test this new kit and see how kid friendly it will be. We will test toxicity, staining, melding of colours, creating special effects, and just how many faces we can paint with one kit. Tulip is wonderful in its other many many products and I highly recommend them. We will post our findings as soon as we test them out.
- Sue Hutchinson, Head Loonatic "The Balloonatics" in Toronto, Ontario
I love these! I've been using them by the dozen as journals. I write in black fountain pen, and there's no bleed-through of the ink from one side of the page to the other, and the paper has no trouble with any of the adhesives I've used (tape, Zots, glue) to attach photos and such. Covers are a great weight, and the wire binding seems like it's made for the Ages. I can't draw a stick figure, so I haven't actually used the books for their intended purpose (i.e. sketching), but the paper has a great feel, and, if it'll stand up to liquid ink on both sides, it should work like a dream with other media. I actually joined Mr. Art as a VIP because I was buying so many of these. There aren't too many products anywhere of which I'm this fond.
- Mark G. in Pasadena, CA
I've used Pebeo's Vitrea 160 paints for years. I love this stuff. When buying these paints, remember to get the thinner too. I use a stiff stencil brush with a dabbling motion to get even coverage. If bubbles appear, the paint is too thick or you've added too much water, but don't fret just let it dry a little and brush over it again. Have fun!!!
- Dougster in Tucson Arizona
Free Download for Kids

Download FREE
coloring book
pages to color at
home or school.
View Pages »