I am very pleased with the items that I have purchased through MisterArt -- especially since I can't find some of them elsewhere. Also, I received a quick credit for an item that was out of stock. Love the integrity of the company and their service.
Lilly
Bloomington, IL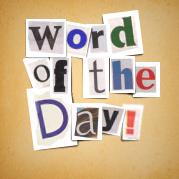 cladding
A decorative, protective, or insulating layer attached to the outside of a building or other structure. Various metals and stones are often used for cladding. Examples include steel, aluminum, limestone, and marble. Also, a technique of construction with wood: a solid shape is formed by bending thin sheets of Masonite or plywood over a wooden framework.
kaolin
a pure clay, sometimes called china clay, used in white clay bodies such as porcelain. It is used as a source of silicon

kelvin
A unit of absolute temperature often used in photography to measure the color temperature of a source of light. Abbreviated K, kelvins can be converted to degrees Celsius by subtracting 273. Certain tungsten lamps are designed to burn at specific absolute temperatures (usually 3200 or 3400 K), guaranteeing that compatible photographic films will render the color they illuminate quite accurately.

key
A small interlocking device in the seam of a mold, enabling the mold to be precisely reassembled. The term may also refer to the slight roughening of a surface which allows a painted finish to adhere effectively. Also, it's a name given to wedges for canvas stretchers. And in architecture, the keystone at the top of an arch.


kickwheel
A potter's wheel which is driven by kicking a revolving cement disk. The major alternative is a wheel driven by an electric motor.

kiln
An special oven or furnace that can reach very high temperatures and is used to bake, or fire clay. Kilns may be electric, gas, or wood-fired. (pr. kiln or kill)

kiln wash
A refractory mixture, usually kaolin or flint, which is mixed with water and painted on kiln shelves to prevent glaze from adhering.
See Also: dry foot

kilogram
A unit of weight measurement equal to 1000 grams. To convert kilograms into pounds (US), multiply them by 2.20462. Abbreviated kg.

kinetic
Expressing movement. In art, kinetic refers to sculpture that moves, such as a mobile or stabile. (pr. ki-ne'tick)

kinetic art
Artwork that includes movement, either mechanical or random. The Constructivists were the first to create kinetic art in the early 20th century, and Alexander Calder worked almost exclusively to make kinetic sculptures.
Example: Alexander Calder's Lobster Trap and Fish Tail, 1939

kitsch
Mass-produced or manufactured art that imitate or make fun of standard aesthetics.
Example: Jeff Koon's Puppy, 1992

kouros
Greek for "young man", kouros figures refer to archaic Greek statuary that are life-size, freestanding figures meant for tomb decoration.
Example: Kouros, from Attica, Greece, c. 600 B.C.

Latest Product Reviews
I've used these Stencils on everything from glass to wood and everything in between and they held up beautifully. I traced them and used them as stencils and they are still perfect~
- Amy in New York, NY
Mack Brushes are every bit as good as Langnickel, Rafael and Grummbacher brushes, and superior to Scharff as they tend not to shed as quickly. Of the two main series of quills, the 179L series and the 189L series are the best of the bunch; the 839 stripers and the 1992 flats are better than anything else currently on the market. As a professional sign letterer and third generation sign business owner, I recommend Mack Brushes. l
- D. Cusic in Jacksonville, Fl.
These are better than (the way more expensive) Prismacolor, but not as good as the koh-i-noor woodless pencils. Yay Crayola!
- Melanie in Pittston, PA
Free Download for Kids

Download FREE
coloring book
pages to color at
home or school.
View Pages »