Glossary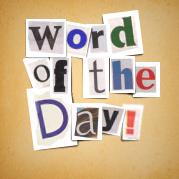 contrapposto
The position of a human figure in painting or sculpture in which the hips and legs are turned in a different direction from that of the shoulders and head; the twisting of a figure on its own vertical axis. Especially a way of sculpting a human figure in a natural pose with the weight of one leg, the shoulder, and hips counterbalancing each other. Thus it is sometimes called "weight shift." This technique was developed late in the Greek period.
Example: Kritios Boy, c. 490 B.C.
Latest Product Reviews
I love these ChromaTemp paints. I use them on black panels because they are very opaque. For this purpose they are much better than acrylics which look great until the milky white binder dries and turns clear. Then you lose your painting.. The color range is very good and I find that they mix well enough for my purposes. I topcoat with UV Resistant gloss acrylic to help preserve the colors as temperas are usually not lightfast. So far so good! No fades.
- Brianne Corbett in Buffalo
I have just finished two of the animals, a cat and DO#1904, and DO#1117. I traced these onto some MultiMedia paper. I don't want to do it right on the paper as I may want to do another with several different ones. Love it. I want to purchase the rest of the animal books. Thank you for having them!
- Barb C. in Nashua, NH
These tiny staples look so adorable on craft projects and don't overwhelm it. When you use a regular stapler or even the mini stapler they're so big and for a mini project they make the job look bulky. But the tiny attacher little staples make your project look so cute and professional.
- Maureen in Narrowsburg, NY
Free Download for Kids

Download FREE coloring
book pages to color at
home or school.
View Pages »