Order arrived in perfect condition again. Thanks from a satisfied customer!!!
Cindy
Alva, OK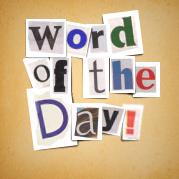 acetate color
Opaque, waterproof paint which doesn't crawl or peel when used on acetate, glass, foil, or other extremely smooth surface. Acetate ink is an ink which can be applied either with a pen or a brush, and adheres to extremely smooth surfaces.
Latest Product Reviews
The watercolor dot cards is by and large one of the best products I've ever bought, and something I wish every watercolor company did. I bought this from Daniel Smith's official site, but it should be said here. The colors exceeded my expectations, especially for what you get which are small samples of all their colors available. They stretch a lot longer than you'd expect, and the colors themselves are beyond marvelous. I plan on buying a few full size paint tubes for my supplies.
- Jes G. in Corpus Christi, TX
This is not only the best eraser I've ever used, it's the ONLY eraser I'll ever use, despite the best sales pitches in art shops to get me to change. Cleans superbly, soft to use, no discoloration on the paper and cheap as chips...I don't believe it has a competitor
- Steve Reddin in Dublin, Ireland
I love these pallets. I have one for my warm yellows, 1 for cool yellows and you can write on the 2 big wells with the colors that are above ;if you use a woodless graphite pencil, it won't rub off easily. This way I know the exact color and color bias for my red, blues, yellows, violets, greens, and oranges. I find I only need one for my white, black/grey tints and earth tone water colors. For stains, I clean off with olive oil then follow with soap and water so oil doesn't get into my watercolor pigments.
- Delores in Seattle, WA
Free Download for Kids

Download FREE
coloring book
pages to color at
home or school.
View Pages »