I just wanted to let you know how happy I am with your service. When I placed my order I really was not expecting it to arrive before Christmas. So when I came home from work on the 24th and saw the package waiting for me I could hardly believe it! everything was exactly what I ordered and the packaging was top notch. Once again I just wanted to say thank you very much, and you will have me as a customer for life!
Jon
Fullerton, CA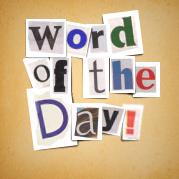 drafting film
A dimensionally stable polyester-based, plastic-like sheet used by technical illustrators, architects and engi­neers for drawings or plans. It is not affected by heat or chemicals used in reprographic processes, nor does it become yellow or brittle with age. Drafting film may be clear or have a matte finish on one or both sides. Matte film is more receptive to pencil and ink. Ink specifically formulated for drafting film has greater adhesion to slick surfaces. Some film may be coated so that it is recep­tive to water media. Care must be taken not to disturb this coating. Mylar refers to a specific brand of drafting film, but the term is often used generically for polyester film. Acetate is also a plastic-like sheet, but tends to be more brittle and less heat-resistant than drafting film. Either is available in various weights noted in thou­sandths of millimeters: 0.003 being lightweight, while 0.010 is very heavy.
Latest Product Reviews
This is the best product for cleaning your technical pens. I also use it for cleaning my Waterman Fountain pens, and it works great!
- Professor in Somerset, NJ
Love the copper and will be buying the others!I have been wanting copper post cap solar lights and they are just too pricey, I found a 2 pack of inexpensive solar lights, they were brown and we all know what happens to that plastic after baking in the Sun, then it occurred to me that I had the copper and I figured I'd try it on the lights, it covered beautifully in 2 coats. I wasn't sure if I had to seal them until now, but I used Krylon Maxx Clear Satin Spray Paint on them,and to my surprise, the spray instantly turned the copper a beautiful pinkish patina that happens naturally on copper. I will be doing this on my new deck lights before they are mounted, it is really beautiful!
- Nancy J. in Pittsburgh, PA
This is awesome stuff! I've used it often, especially for Graduation gifts on wooden plaques, with the grads, picture, name cards, invitations, awards etc. Makes a super yet inexpensive gift. Getting this from Misterart.com is convenient, less expensive than driving 40 miles to get it at a craft store! Thank you, Misterart.com!
- Bernie S. in Paulding County, OH
Free Download for Kids

Download FREE
coloring book
pages to color at
home or school.
View Pages »