I just wanted to personally thank you for your INCREDIBLE service! I am impressed with the wonderful, fast, follow-up that I always receive from MisterArt.com. I know that, as customer service reps, you have many people calling to complain about one thing or another most days, and this is a big thank you instead! So...Great job! Atta boy (or girl)! Keep up the good work! Thumbs up! I'm impressed! Way to go! Wonderful job! Well done!
Susan
Thornton, CO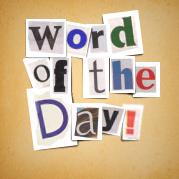 adhesives
Substances, like glue, paste or cement, which cause adhesion, or stickiness. Apply them to clean, dry surfaces. Drying times can usually be reduced by increasing the temperature. 70° F or higher is generally preferred. Use caution with catalysts and solvents, because most are toxic or hazardous. Softwoods require more clamping time than hardwoods. Because they are so absorbent, endgrain surfaces should receive two applicationsthe second only after the first is dry. Clamp joints together whenever possible for increased strength. Applying too much adhesive can weaken a joint in some cases. Follow the directions on the package. Various types include mucilage, rubber cement, hot-glue, epoxy, cyanoacrylic and silicone. Factors determining choice are likely to be: the surfaces to be adhered (porous or nonporous), and needs for strength, toxicity, water resistance, flexibility, temperature range, setting time, and expense.
Latest Product Reviews
Wonderful brush!! Just wish you carried more sizes.
- Idea Images in Kansas
I'm not a stencil artist but a silversmith. I have several of the 1" brushes, and they are perfect for sweeping my bench. I use the brushes to sweep the silver and gold filings off my bench, and they do a superb job of cleaning loose metal bits off my projects. I don't like to use any other brushes. I use the smaller ones ( the 1/2" and 3/8") for gently cleaning wax models and jewelry in progress. These brushes have greater control, stiffness and yet pliable bristles that does the job very well. I'm sticking with these brushes for a very long time.
- Joy in Concord, NH
As a cartoonist, I've found only the 100 nib to be one that acts like a brush in that it gives me the thick and thin line that I desire, and a very thin line as well. It handles well and is very flexible.
- Jerry D. in Terre Haute, IN
Free Download for Kids

Download FREE
coloring book
pages to color at
home or school.
View Pages »