I love MisterArt.com! Great website--everything is well-organized and easy to find. MisterArt.com offers good customer service and fast delivery of products. Would highly recommend this site to anyone looking for good art supplies at a great price. If you plan to order a lot, it's worth signing up for VIP status.
Janet
Fairfax, VT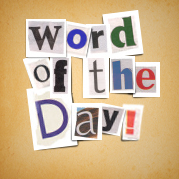 double loading
Loading a brush with two colors side by side. This is a technique typical of tole and decorative painting. In order to double load, use a paint of creamy consistency, and drag one edge of the brush through the lighter color as many times as needed to fill that edge with color; then stroke the clean edge of the brush through the darker color in the same manner. Once the brush is loaded this way, blend the colors at the center of the brush by stroking on the palette. Using this technique, each brushstroke (application of color) deposits a gradation of the two blended colors.
Latest Product Reviews
I wish someone had written a review for me. So I am paying it forward! I purchased every single eraser on the market and I did extensive testing!!! I have to say, I found a review too late on You Tube by Owings Art called Eraser review. I highly recommend you watch the video! Don't just take my word for it! I could have saved myself all the hassle, time and money! The Faber-Castell DUST FREE white eraser is hands down the VERY, VERY BEST eraser I have ever used! I love that it does not produce crumbles that need to be brushed away with a drafter's brush. Instead you get neat rolls. This is the best eraser for me because I draw in graphite, colored pencil and compressed charcoal. The latter two are almost impossible to erase completely with any eraser on the market. And the Faber-Castell DUST-Free eraser will not erase them completely, but it does the best job of any eraser out there. Period! I have done my own independent tests on erasers in my sketchbook! I have not found anything that erases graphite, colored pencil or compressed charcoal better. I prefer the DUST FREE on colored pencil because it is much faster than the kneaded eraser, and gives me similar results. In addition, the Faber-Castell DUST FREE erased Prismacolor's col-erase pencils completely! It does the best on Prismacolor's Premier colored pencils too. And it does the best on compressed charcoal. Note, no eraser will get completely eraser colored pencils or compressed charcoal period!!! But this eraser does completely erase the Prismacolor col-erase pencils. (FYI I removed the pink eraser that is on the bottom of the Prismacolor col-erase pencil because it SUCKS!) If you are looking for an eraser for all four mediums graphite, Prismacolor col-erase, Prismacolor Premier colored pencil and compressed charcoal the Faber-Castell DUST FREE eraser beats the pants off the completion!!!!!!!!!!!!!!!! I tested Staedler's electric eraser, FACTIS, Pink Pearl, Prismacolor Magic Rub, Prismacolor Art Gum, General's art gum, Prismacolor Kneeded, Alvin Velvet Softie, Staedtler Mars, Pentel Hi-Polymer Clic, papermate Tuff stuff! Note: I now exclusively use only three erasers. The Faber-Castell Dust-free white, Pentel click and Papermate Tuff stuff eraser. I use the later two for fine detailed erasing with my graphite drawings, but they can not erase colored pencil or compressed charcoal as well as my Faber-Castell dust-free!
- Sun Beam in Dallas, TX
I've had one of these for about 15yrs. Still works like new.I have used it for everything I have ever painted. The sustained pressure is about 20- 25 psi (according to my gauge) The control knob is a bit small though, and many times I've had to use pliers if I tighten it to much and it gets stuck, so I added my own flow control. Quite noisy for it's size, and I like to work at night in my garage, so I have to be mindful of the time (for the neighbors). Because it vibrates; it is noisier on a hollow floor vs a concrete floor etc. It also lacks an on/off switch which I solved by plugging it into a power bar that I could use my toe to start and stop. I paid $80 for mine. Completely maintenance free. The cord is longer than what is pictured here. Price 5/5 ease of use 5/5 Value 5/5 Noise Level 2/5 Features 2/5 Quality 4/5 Used Acrylics, latex, enamels For Illustrations, helmets, models, fridges, small murals etc.
- Don I. in Ontario, Canada
This product works as advertised and cuts very nice circles after you get the hang of it, which doesn't take long. For safety when not in use, be sure to stow the blade so that it is not projecting down as it is when being used.
- Dan Swain in Warfordsurg, PA
Free Download for Kids

Download FREE
coloring book
pages to color at
home or school.
View Pages »