I recently had a mistake in an order, and the person who assisted me was very helpful and accommodating; I was very impressed. I will return to MisterArt.com as I need presentation supplies, in large part because of the quality of customer service.
Doug
Cary, NC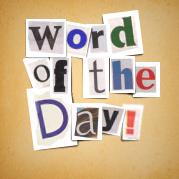 ink
Liquid or paste media containing pigment(s) and used for writing, pen and brush drawing, and printing. Writing inks, even blacks, are rarely sufficiently permanent to be used for art purposes. Black drawing ink, known as India ink in the United States, is especially made for use in permanent works. When it dries it is water resistant, enabling it to be gone over with a wash or watercolor. Also available is a water-soluble drawing ink; though otherwise permanent, it is capable of being washed away with water, and may be preferred to water-resistant ink for certain work. Chinese ink is similar to India ink, although various minor ingredients are added to enhance its brilliancy, range of tone, and working qualities. Most colored drawing inks are not permanent; chose made with permanent pigments are usually labeled with names of pigment ingredients rather than the names of hues. Printing ink is actually more closely related to paints than to the pen and brush inks.
Latest Product Reviews
Tulip does it again with a new face painting kit. While I can't get my favourite paints (Palmer) in the supplies I need, we, The Balloonatics will test this new kit and see how kid friendly it will be. We will test toxicity, staining, melding of colours, creating special effects, and just how many faces we can paint with one kit. Tulip is wonderful in its other many many products and I highly recommend them. We will post our findings as soon as we test them out.
- Sue Hutchinson, Head Loonatic "The Balloonatics" in Toronto, Ontario
I started using PREMO polymer clay before it was called PREMO; I use it in all of my projects. I have sold and shipped my work all over the USA ; as well as to France, Japan , and Hong Kong. My collectors know that if there is ever a problem, I will fix it; I've never had a problem. I have a very good friend who is a professional Chemist. He made plasticizer for me years ago, and I sometimes use it if the clay is too hard.
- James Peacock in New York/Asheville, North Carolina
I like the White Galaxy Marker very much for writing on dark paper, and I have used it to cover another color when I needed to disguise a mistake or simply change effect. For example, I bought an ornament with name SCARLETT spelled on it and by covering the last 't', I was able to give this to someone with a cat named SCARLET. If color to be covered is a paint or other pen color, that can make the other color "stain" the white marker tip. This can be avoided if one is sure first color is dry before trying to cover it with white.
- Virginia in Richmond VA
Free Download for Kids

Download FREE
coloring book
pages to color at
home or school.
View Pages »