This review is written because I have found the BEST site for artist/crafters available on the web. I looked high and low for a source of gold leaf, BINGO! found what I needed and more, and the biggest bonus is that the customer service staff cannot be more helpful. The e-mail replies are speedy and they do what they say they will. Great job, it's like going to the neighborhood store, which is good since I live pretty much in the middle of nowhere!! THANKS THANKS THANKS.
Suzanne
Copperopolis, CA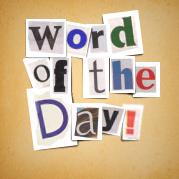 carbon dioxide
A colorless, odorless, tasteless, non-explosive and inert gas, CO2, formed during respiration, combustion, and organic decomposition and used in food refrigeration, carbonated beverages, inert atmospheres, fire extinguishers, and aerosols. Tank sizes available are 20 and 50 pounds. Also called carbon dioxide, carbonic acid, and, in aqueous solution it's called carbonic acid gas. Solid carbon dioxide, or dry ice, is a refrigerant. Toxic if inhaled in large amounts.
Latest Product Reviews
I use this tape to hold the Mylar on the drafting table. It's a very good tape! It releases without leaving residue, and it is thin enough to let the rule slide on top. The tape doesn't break while unrolling, unlike many others. I highly recommend it.
- Yacht Designer in Maine
Not the world's greatest, but nice, especially given the price. More than adequate for practice pieces, and students. I pay more per tube for the professional quality paints I use now, than for this entire 18-piece collection, so if you need paints for practice, go for it! Not especially great for making custom colors- mixes tend to get muddy. Stays wet in tubes for years!
- Michelle D. in Tampa, FL
The order was sent out on a timley basis, and we were very satisfied with the customer service.
- Merryl Gaitan in Centerport, New York
Free Download for Kids

Download FREE
coloring book
pages to color at
home or school.
View Pages »