Thank you for your excellent service. I have always liked doing business with Misterart.com.
Catherine
Tempe, AZ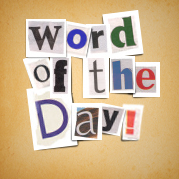 cardboard
A stiff paper which may be of any of many thicknesses, typically made of pressed paper pulp or pasted sheets of paper. Sometimes cards are made from plastics. Cardboard has many uses. For example, it is employed as a material in making two- and three-dimensional work, and as a surface on which to mount other work. Card may also refer to a greeting card, post card, business card, playing card, trading card, credit card, etc. In the fiber arts, to card is to comb out fibers with a wire brush (also called a card).
Latest Product Reviews
I love these pallets. I have one for my warm yellows, 1 for cool yellows and you can write on the 2 big wells with the colors that are above ;if you use a woodless graphite pencil, it won't rub off easily. This way I know the exact color and color bias for my red, blues, yellows, violets, greens, and oranges. I find I only need one for my white, black/grey tints and earth tone water colors. For stains, I clean off with olive oil then follow with soap and water so oil doesn't get into my watercolor pigments.
- Delores in Seattle, WA
These pencils are GREAT for sketching. The fit in the hand is far superior over round pencils and they don't go rolling off when you set them down. Unlike other thick pencils I've used, the graphite in these is very smooth - none of these nasty chunks that scratch up the paper or glue seams that fail, busting the lead apart and wasting half your pencil. By far,this is my sketching pencil of choice. Oh, and to sharpen, the wife gave me a makeup sharpener - its plenty wide enough, cheap and easy to get.
- Troy in Cajun Louisiana
I used these stencils with my students to make Christmas cards, and they were so excited with the results, as was I. We also decided to make Christmas Thank you cards for them to send out of state relatives who sent them gifts, and they couldn't wait to send them out! How's that for getting kids to even do that? Normally it's tough just getting them to sign their names on one! They were used 100's of times, and are still in perfect condition!!
- Amy in New York, NY
Free Download for Kids

Download FREE
coloring book
pages to color at
home or school.
View Pages »