Although there was a slight mixup and my order was lost in the mail. The staff at Misterart.com was helpful and courteous and replaced my order with rush delivery. I always buy my art supplies from Misterart.com! The price is great and the service can't be beat.
peggy
Wilmington, NY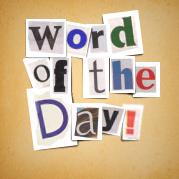 drawing
Depiction of shapes and forms on a surface chiefly by means of lines. Color and shading may be included. A major fine art technique in itself, drawing is the basis of all pictorial representation, and an early step in most art activities. Though an integral part of most painting, drawing is generally differentiated from painting by the dominance of line over mass. The artist's choices of drawing media-- tools and surface-- tend to determine whether a drawing will be more or less linear or painterly in quality. There are many sorts of drawing techniques, varying according to the effect the artist wants, and depending on whether the drawing is an end in itself-- an independent and finished work of art-- or a preliminary to some other medium or form-- although distinct from the final product, such drawings also have intrinsic artistic value. Preliminary drawings include various exercises (e.g., contour drawing, gesture drawing, figure drawing, drawing from the flat), as well as sketches and studies, cartoons and underdrawings. Drawing has been highly appreciated since the Renaissance, greatly because it implies spontaneity-- an embodiment of the artist's ideas. This spontaneous idea has always been used to particular advantage in caricature. The invention of printmaking techniques in the 15th century made possible the duplication and dissemination of drawings, further establishing drawing as a definitive art form. Also see pencil, brush, pen, ink, chalk, charcoal, crayon, pastel, watercolor, wash, hatching, sinopia, abbozzo, computer graphics, and mechanical drawing.
Latest Product Reviews
I like this product very much and have been using it for year's to make all kinds of window clings. I just wish the Plaid company would bring back more of the shimmers and sparkle type paints. However,I have found you can add your own sparkle with glitter..I use many different types of glitters and my window clings are beautiful.
- Nancy M. in Ocala, Florida
I like to use 300 lb watercolor paper for my oil paintings. I use this product to mount my finished work/paper onto foam core board then its ready for a traditional wood frame. Easy!
- JillU in Romeo, MI
I'm not a stencil artist but a silversmith. I have several of the 1" brushes, and they are perfect for sweeping my bench. I use the brushes to sweep the silver and gold filings off my bench, and they do a superb job of cleaning loose metal bits off my projects. I don't like to use any other brushes. I use the smaller ones ( the 1/2" and 3/8") for gently cleaning wax models and jewelry in progress. These brushes have greater control, stiffness and yet pliable bristles that does the job very well. I'm sticking with these brushes for a very long time.
- Joy in Concord, NH
Free Download for Kids

Download FREE
coloring book
pages to color at
home or school.
View Pages »