I am very happy that I found your website a few weeks ago. Your prices are so reasonable and you have absolutely everything an artist could need. I do chalking on ceramics and bought the Pastello's, I was hoping you'd have the Grumbacher brand of chalks. Maybe next time I visit you, they will be there. Thank you MisterArt.com.
Cheryl
Roseau, MN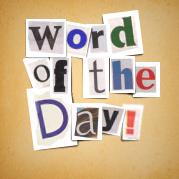 vessel
A hollow container, such as a cup, bowl, or vase, for holding something. Its parts include its foot or base, its walls and opening, its rim or lip, and sometimes: shoulders, neck, lid, handle, etc.
Latest Product Reviews
Lanaquarelle cold press is a beautiful paper for watercolor and gouache. It does not hold up to drafting tape as a masking method, but can take masking fluids. The paint continues to slowly and evenly disperse across a wet surface, applied even after the wet sheen subsides, so be careful not to over-paint during wet on wet or dispersion will go too far. It is a great paper for very surprising subtle and delicate effects, as well as bold and saturated washes, which apply easily and evenly. I am glad I tried this paper and I would definitely use it again and again.
- Reed-Deemer Art Studio in New Mexico
Love the copper and will be buying the others!I have been wanting copper post cap solar lights and they are just too pricey, I found a 2 pack of inexpensive solar lights, they were brown and we all know what happens to that plastic after baking in the Sun, then it occurred to me that I had the copper and I figured I'd try it on the lights, it covered beautifully in 2 coats. I wasn't sure if I had to seal them until now, but I used Krylon Maxx Clear Satin Spray Paint on them,and to my surprise, the spray instantly turned the copper a beautiful pinkish patina that happens naturally on copper. I will be doing this on my new deck lights before they are mounted, it is really beautiful!
- Nancy J. in Pittsburgh, PA
Working with Pebeo products is so much fun and I love the different affects that can be achieved by using Prisme, Vitrail and glitter together. Cons: Some colors in the Pebeo Prisme line became thick and gooey after 4 to 6 months of storage. I attempted to thin the paint with paint thinner but it was still too thick. I wrote the Pebeo Customer Service Department and have yet to hear from them (it's been approximately one week now). Regardless, when I want to create something unique I will continue to use them.
- SandraB in Foley, AL
Free Download for Kids

Download FREE
coloring book
pages to color at
home or school.
View Pages »