My recent order was just delivered to my front door. I am astounded! Now that's what I call quick response time. Also appreciated the email notifying me that the items had been shipped. All in all, a very positive shopping experience. Many thanks, and my best wishes to all!!
Maureen
Albany, NY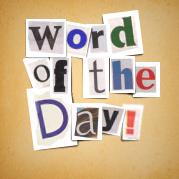 glass
A hard material made of silicates and an alkali fused with other substances. It is brittle, transparent or translucent, and considered to be a supercooled liquid rather than a true solid. It solidifies from a molten state, in an amorphous rather than a crystalline structure. Oxides fused within or upon molten glass can produce brilliant colors. In prehistoric times objects were carved from natural glass such as obsidian and rock crystal. The earliest known manufactured glass is from Egypt, c. 2000 B.C. Much was produced by the artisans of the Roman empire. Following the fall of Rome, however, there was very little glass manufactured in Europe until the 10th century, when stained glass appeared. As in ancient times, glassmakers fuse their materials at high temperatures in fireclay containers. Then the molten glass is boiled, skimmed, and cooled several degrees so that it can be ladled or poured into molds and pressed, or blown, or drawn. In its final shape, the glass is annealed to relieve stresses caused by manipulation, then slowly cooled.
Latest Product Reviews
It took almost 2 months to ship; that is why the 3 stars. I teach at a University, and we wanted a solid easel that could hold up the abuse of students for years. This is definitely a strong easel, and it seems like it will hold up to the test of time. The top portion of the easel allows you to hold paintings at an angle so you decrease reflection of the surface which is nice... but it takes a little bit of time to get used to adjusting it to hold the canvas well. I would buy another one (or 30) if they would have shipped in a week or two. The easel itself gets 5 stars.
- Douglas in St. George, UT
Great idea, poor execution. Once a photo has been burnished on to the adhesive, per manufacturer's instructions, lifting the photo off to transfer to mounting board yields often long, gooey, sticky web-like strands of adhesive that have a tendency to wrap around to, and stick to, front of photo. It leaves what is essentially an irreparable mess, even when using utmost care. Also, unless burnishing print to adhesive is done with rather extraordinary force, I've found it difficult to get the adhesive to stick to more than about 90% of the print's back.
- M. Shlafer in Ann Arbor, MI
We found the trick to using this is to make sure you use enough for the self leveling to take effect. Wish there was some way to get a smooth finish on the short counter-type back splash. Likely should have put down protection on counter and flooded back splash liberally prior to coating counter top. Caution: A thicker coat will require a longer curing time. Be prepared to be without your counter tops for longer than it says in order for them to completely harden.
- amateur kichen remodler in nashville, tn
Free Download for Kids

Download FREE
coloring book
pages to color at
home or school.
View Pages »