You guys are fantastic! Received my order in perfect condition, and record time. Service, packaging, and prices are the best around!
Don
Silver City, NM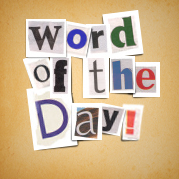 inglaze
to apply pigment, stain or glaze to an unglazed or glazed surface so that in subsequent firings the color melt into, and combines with, the glaze layer.
Latest Product Reviews
I love these! I've been using them by the dozen as journals. I write in black fountain pen, and there's no bleed-through of the ink from one side of the page to the other, and the paper has no trouble with any of the adhesives I've used (tape, Zots, glue) to attach photos and such. Covers are a great weight, and the wire binding seems like it's made for the Ages. I can't draw a stick figure, so I haven't actually used the books for their intended purpose (i.e. sketching), but the paper has a great feel, and, if it'll stand up to liquid ink on both sides, it should work like a dream with other media. I actually joined Mr. Art as a VIP because I was buying so many of these. There aren't too many products anywhere of which I'm this fond.
- Mark G. in Pasadena, CA
I love these pallets. I have one for my warm yellows, 1 for cool yellows and you can write on the 2 big wells with the colors that are above ;if you use a woodless graphite pencil, it won't rub off easily. This way I know the exact color and color bias for my red, blues, yellows, violets, greens, and oranges. I find I only need one for my white, black/grey tints and earth tone water colors. For stains, I clean off with olive oil then follow with soap and water so oil doesn't get into my watercolor pigments.
- Delores in Seattle, WA
Sprayed a sanded antique table twice(sanding lightly with 0000 steel wool in between coats. Cannot find any more cans unless they contain primer. Tried a small amount for a final coat - the pain bubbled. I re sanded that section & am wondering what I can use since I can't get the original paint anywhere. p.s. I have used this paint on other pieces with perfect results.
- Jude in Longbow Lake, Ontario, Canada
Free Download for Kids

Download FREE
coloring book
pages to color at
home or school.
View Pages »