Great example of the kind of customer service I am always looking for--and tell my team that we need to provide for our customers!
Sean
Lake Havasu City, AZ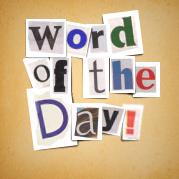 cyan
The blue-green subtractive primary color which absorbs red and transmits blue-green; that is, white light minus red.
Latest Product Reviews
Great idea, poor execution. Once a photo has been burnished on to the adhesive, per manufacturer's instructions, lifting the photo off to transfer to mounting board yields often long, gooey, sticky web-like strands of adhesive that have a tendency to wrap around to, and stick to, front of photo. It leaves what is essentially an irreparable mess, even when using utmost care. Also, unless burnishing print to adhesive is done with rather extraordinary force, I've found it difficult to get the adhesive to stick to more than about 90% of the print's back.
- M. Shlafer in Ann Arbor, MI
I bought a set of these from HSN. I am always looking for scissors, especially since I am left handed and I have to turn scissors upside down in the first place for them to cut. They came and I used them. Then I bought another set and then another set. They are the best scissors on the market, bar none. They are comfortable to hold, sharper than any scissors I have ever used, and I love them. I have a set downstairs, I have a set upstairs, and I have a set in my travel tote. I would recommend these scissors without hesitation.
- winia in Bushkill, Pa.
After reading that this product wouldn't work on cheap magnetic brass hinges, I tried buying new ones in bronze. After a couple of failures with buying the correct size/type of hinge, I decided to try the rub n buff.For those who asked about using this over cheap hinges that are actually brass color over steel or aluminum (do magnet test), rub n buff does work. I just did it. Soak hinges in mineral spirits or thinner. Spray clean hinges with zinseer123, I used white which I had on hand. Let dry. (I sprayed both sides and let dry over night). Once dry, I applied rub n buff with a rag. Because I used white zinseer123 primer I had to used a toothbrush to apply the rub n buff in the crevices that showed still showed white. I used ebony and autumn gold to create bronze. They look amazing.
- Zita in Boston, MA
Free Download for Kids

Download FREE
coloring book
pages to color at
home or school.
View Pages »