Your have no idea how hard it is to have anything sent to Alaska without all that extra shipping costs. My package came quicker than I thought and the products were great! My class size has doubled and I'm making another purchase as a VIP member.
Christy
Anchorage, AK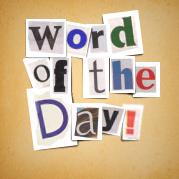 ink
Liquid or paste media containing pigment(s) and used for writing, pen and brush drawing, and printing. Writing inks, even blacks, are rarely sufficiently permanent to be used for art purposes. Black drawing ink, known as India ink in the United States, is especially made for use in permanent works. When it dries it is water resistant, enabling it to be gone over with a wash or watercolor. Also available is a water-soluble drawing ink; though otherwise permanent, it is capable of being washed away with water, and may be preferred to water-resistant ink for certain work. Chinese ink is similar to India ink, although various minor ingredients are added to enhance its brilliancy, range of tone, and working qualities. Most colored drawing inks are not permanent; chose made with permanent pigments are usually labeled with names of pigment ingredients rather than the names of hues. Printing ink is actually more closely related to paints than to the pen and brush inks.
Latest Product Reviews
This is not only the best eraser I've ever used, it's the ONLY eraser I'll ever use, despite the best sales pitches in art shops to get me to change. Cleans superbly, soft to use, no discoloration on the paper and cheap as chips...I don't believe it has a competitor
- Steve Reddin in Dublin, Ireland
I love your soy paints for my crafts. Sadly this product is no longer available at Joanne's or any other craft stores I visit. This paint is true in color, dries quickly, and if you need to cover up a mistake or start over, this paint covers up better than any other brand I have used. Especially your white onion and mushroom are a life saver for all projects. I do not understand why this product is not more popular. I brag about it all the time, especially to the craft stores. If you are a true crafter your paint, is important. Your soy paints are pure quality for all my project, and I am sad to not see them on the shelves anymore! Big Mistake; if only they had tried just one bottle of this wonderful product. That was how I learned how good they were by giving them a try.
- Carol Mayer in Phoenix, AZ
After reading that this product wouldn't work on cheap magnetic brass hinges, I tried buying new ones in bronze. After a couple of failures with buying the correct size/type of hinge, I decided to try the rub n buff.For those who asked about using this over cheap hinges that are actually brass color over steel or aluminum (do magnet test), rub n buff does work. I just did it. Soak hinges in mineral spirits or thinner. Spray clean hinges with zinseer123, I used white which I had on hand. Let dry. (I sprayed both sides and let dry over night). Once dry, I applied rub n buff with a rag. Because I used white zinseer123 primer I had to used a toothbrush to apply the rub n buff in the crevices that showed still showed white. I used ebony and autumn gold to create bronze. They look amazing.
- Zita in Boston, MA
Free Download for Kids

Download FREE
coloring book
pages to color at
home or school.
View Pages »