The face mask I ordered were just wonderful and made my daughter's birthday party a big success!!!!! The person who took care of me on the phone was very helpful and kind. Thank you.
Gloria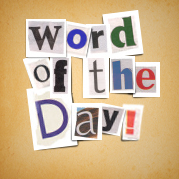 finish
Something that concludes, completes, or perfects, especially the last coating or treatment of a surface, or the surface texture resulting from such a coating or treatment. Also, a material used in finishing or surfacing. And, the point at which an artist decides to stop working on an artwork.
Latest Product Reviews
I like the White Galaxy Marker very much for writing on dark paper, and I have used it to cover another color when I needed to disguise a mistake or simply change effect. For example, I bought an ornament with name SCARLETT spelled on it and by covering the last 't', I was able to give this to someone with a cat named SCARLET. If color to be covered is a paint or other pen color, that can make the other color "stain" the white marker tip. This can be avoided if one is sure first color is dry before trying to cover it with white.
- Virginia in Richmond VA
This is awesome stuff! I've used it often, especially for Graduation gifts on wooden plaques, with the grads, picture, name cards, invitations, awards etc. Makes a super yet inexpensive gift. Getting this from Misterart.com is convenient, less expensive than driving 40 miles to get it at a craft store! Thank you, Misterart.com!
- Bernie S. in Paulding County, OH
Love the copper and will be buying the others!I have been wanting copper post cap solar lights and they are just too pricey, I found a 2 pack of inexpensive solar lights, they were brown and we all know what happens to that plastic after baking in the Sun, then it occurred to me that I had the copper and I figured I'd try it on the lights, it covered beautifully in 2 coats. I wasn't sure if I had to seal them until now, but I used Krylon Maxx Clear Satin Spray Paint on them,and to my surprise, the spray instantly turned the copper a beautiful pinkish patina that happens naturally on copper. I will be doing this on my new deck lights before they are mounted, it is really beautiful!
- Nancy J. in Pittsburgh, PA
Free Download for Kids

Download FREE
coloring book
pages to color at
home or school.
View Pages »