I want to thank you for doing exactly as you said you would. The order was not only here when you said it would be but the materials were of top quality. I am very happy with your service and your products. I would highly recommend your company to anyone. Thank you.
Mary
Warren, ME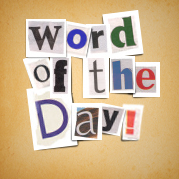 plate
A smooth, flat, relatively thin, rigid object of uniform thickness. May refer to any of the following: a sheet of metal, electroplate, a sheet of any material prepared to be inked in order to make prints, a print (especially when produced for a book), a light-sensitive sheet of glass or metal used in a photographic process, or a very shallow vessel
Latest Product Reviews
This is by far my favorite purchase from MisterArt.com And I purchase so many different things from them all the time. I'd say, at the very least, once a month! This transfer paper is great on material, wood, glass, plastic, you name it and you can use this.
- Amy in New York, NY
I love these pallets. I have one for my warm yellows, 1 for cool yellows and you can write on the 2 big wells with the colors that are above ;if you use a woodless graphite pencil, it won't rub off easily. This way I know the exact color and color bias for my red, blues, yellows, violets, greens, and oranges. I find I only need one for my white, black/grey tints and earth tone water colors. For stains, I clean off with olive oil then follow with soap and water so oil doesn't get into my watercolor pigments.
- Delores in Seattle, WA
I have been using grumbacher gesso for years, I have tried many other brands, but absolutely nothing compares to Grumbacher's. Give it a try; I think you will be hooked.
- Practical in NW
Free Download for Kids

Download FREE
coloring book
pages to color at
home or school.
View Pages »