This review is written because I have found the BEST site for artist/crafters available on the web. I looked high and low for a source of gold leaf, BINGO! found what I needed and more, and the biggest bonus is that the customer service staff cannot be more helpful. The e-mail replies are speedy and they do what they say they will. Great job, it's like going to the neighborhood store, which is good since I live pretty much in the middle of nowhere!! THANKS THANKS THANKS.
Suzanne
Copperopolis, CA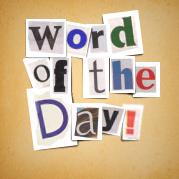 drawing
Depiction of shapes and forms on a surface chiefly by means of lines. Color and shading may be included. A major fine art technique in itself, drawing is the basis of all pictorial representation, and an early step in most art activities. Though an integral part of most painting, drawing is generally differentiated from painting by the dominance of line over mass. The artist's choices of drawing media-- tools and surface-- tend to determine whether a drawing will be more or less linear or painterly in quality. There are many sorts of drawing techniques, varying according to the effect the artist wants, and depending on whether the drawing is an end in itself-- an independent and finished work of art-- or a preliminary to some other medium or form-- although distinct from the final product, such drawings also have intrinsic artistic value. Preliminary drawings include various exercises (e.g., contour drawing, gesture drawing, figure drawing, drawing from the flat), as well as sketches and studies, cartoons and underdrawings. Drawing has been highly appreciated since the Renaissance, greatly because it implies spontaneity-- an embodiment of the artist's ideas. This spontaneous idea has always been used to particular advantage in caricature. The invention of printmaking techniques in the 15th century made possible the duplication and dissemination of drawings, further establishing drawing as a definitive art form. Also see pencil, brush, pen, ink, chalk, charcoal, crayon, pastel, watercolor, wash, hatching, sinopia, abbozzo, computer graphics, and mechanical drawing.
Latest Product Reviews
This is the only paint I use for my paintings, and has been for about 20 years. I buy the 500ml size. Great buy, easy use, long-lasting size. Misterart has the best selection. Thank-you!
- candyclarkartist in Kimberling City, MO
Love the copper and will be buying the others!I have been wanting copper post cap solar lights and they are just too pricey, I found a 2 pack of inexpensive solar lights, they were brown and we all know what happens to that plastic after baking in the Sun, then it occurred to me that I had the copper and I figured I'd try it on the lights, it covered beautifully in 2 coats. I wasn't sure if I had to seal them until now, but I used Krylon Maxx Clear Satin Spray Paint on them,and to my surprise, the spray instantly turned the copper a beautiful pinkish patina that happens naturally on copper. I will be doing this on my new deck lights before they are mounted, it is really beautiful!
- Nancy J. in Pittsburgh, PA
I AM FOND OF THE SIMMONS SWORD BRUSH AS IT IS VERY VERSATILE AND RESILIENT. I USUALLY WORK WITH ACRYLICS AND FOUND ALL THE SIMMONS BRUSHES TO OUTLAST OTHER TYPES.
- DARRELL J. in INMAN, S.C.
Free Download for Kids

Download FREE
coloring book
pages to color at
home or school.
View Pages »