I have been able to find exactly what I was looking for and at very reasonable prices, especially with the VIP membership.
Patricia
O Fallon, MO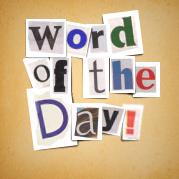 drawing
Depiction of shapes and forms on a surface chiefly by means of lines. Color and shading may be included. A major fine art technique in itself, drawing is the basis of all pictorial representation, and an early step in most art activities. Though an integral part of most painting, drawing is generally differentiated from painting by the dominance of line over mass. The artist's choices of drawing media-- tools and surface-- tend to determine whether a drawing will be more or less linear or painterly in quality. There are many sorts of drawing techniques, varying according to the effect the artist wants, and depending on whether the drawing is an end in itself-- an independent and finished work of art-- or a preliminary to some other medium or form-- although distinct from the final product, such drawings also have intrinsic artistic value. Preliminary drawings include various exercises (e.g., contour drawing, gesture drawing, figure drawing, drawing from the flat), as well as sketches and studies, cartoons and underdrawings. Drawing has been highly appreciated since the Renaissance, greatly because it implies spontaneity-- an embodiment of the artist's ideas. This spontaneous idea has always been used to particular advantage in caricature. The invention of printmaking techniques in the 15th century made possible the duplication and dissemination of drawings, further establishing drawing as a definitive art form. Also see pencil, brush, pen, ink, chalk, charcoal, crayon, pastel, watercolor, wash, hatching, sinopia, abbozzo, computer graphics, and mechanical drawing.
Latest Product Reviews
I never saw it mentioned on the web, but it has a terrible smell like sharpie marker. It dries super fast in the package, even keeping it in a ziplock baggie. Other than that .it was ok but Plus clay is much better in my opinion, and similar in all the good ways.
- Ingrid G in CA, USA
This is not only the best eraser I've ever used, it's the ONLY eraser I'll ever use, despite the best sales pitches in art shops to get me to change. Cleans superbly, soft to use, no discoloration on the paper and cheap as chips...I don't believe it has a competitor
- Steve Reddin in Dublin, Ireland
I bought a set of these from HSN. I am always looking for scissors, especially since I am left handed and I have to turn scissors upside down in the first place for them to cut. They came and I used them. Then I bought another set and then another set. They are the best scissors on the market, bar none. They are comfortable to hold, sharper than any scissors I have ever used, and I love them. I have a set downstairs, I have a set upstairs, and I have a set in my travel tote. I would recommend these scissors without hesitation.
- winia in Bushkill, Pa.
Free Download for Kids

Download FREE
coloring book
pages to color at
home or school.
View Pages »