Wow! Am I impressed by your customer service! Thank you for caring about my needs.
Judi
Perrysville, OH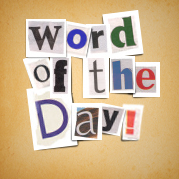 drawing
Depiction of shapes and forms on a surface chiefly by means of lines. Color and shading may be included. A major fine art technique in itself, drawing is the basis of all pictorial representation, and an early step in most art activities. Though an integral part of most painting, drawing is generally differentiated from painting by the dominance of line over mass. The artist's choices of drawing media-- tools and surface-- tend to determine whether a drawing will be more or less linear or painterly in quality. There are many sorts of drawing techniques, varying according to the effect the artist wants, and depending on whether the drawing is an end in itself-- an independent and finished work of art-- or a preliminary to some other medium or form-- although distinct from the final product, such drawings also have intrinsic artistic value. Preliminary drawings include various exercises (e.g., contour drawing, gesture drawing, figure drawing, drawing from the flat), as well as sketches and studies, cartoons and underdrawings. Drawing has been highly appreciated since the Renaissance, greatly because it implies spontaneity-- an embodiment of the artist's ideas. This spontaneous idea has always been used to particular advantage in caricature. The invention of printmaking techniques in the 15th century made possible the duplication and dissemination of drawings, further establishing drawing as a definitive art form. Also see pencil, brush, pen, ink, chalk, charcoal, crayon, pastel, watercolor, wash, hatching, sinopia, abbozzo, computer graphics, and mechanical drawing.
Latest Product Reviews
This is not only the best eraser I've ever used, it's the ONLY eraser I'll ever use, despite the best sales pitches in art shops to get me to change. Cleans superbly, soft to use, no discoloration on the paper and cheap as chips...I don't believe it has a competitor
- Steve Reddin in Dublin, Ireland
I have never had a pencil last this long... It has been 10 months and still haven't used the other two. I am a full time student and constantly lose/break pencils. The grip, weight and smoothness is outstanding. Whenever I forget this pencil at home, I want to kick myself. Best purchase in a very long time.
- Ajay in Canada
I paint quite a few paintings on your canvases and am quite pleased with the great quality of them and your service is always very punctual!!! Thank you, Ron Burton
- RON BURTON in SPEEDWAY,IN 46224
Free Download for Kids

Download FREE
coloring book
pages to color at
home or school.
View Pages »