I wanted to thank you for your online store, MisterArt.com, and particularly for the speedy processing and shipment of my order. I know that my order wasn't a large one, but as I am physically disabled...and the swiftness of your shipping is invaluable to me as it is very difficult for me to get out and "shop" as most others can.
Dennis
San Diego, CA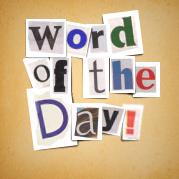 adhesives
Substances, like glue, paste or cement, which cause adhesion, or stickiness. Apply them to clean, dry surfaces. Drying times can usually be reduced by increasing the temperature. 70° F or higher is generally preferred. Use caution with catalysts and solvents, because most are toxic or hazardous. Softwoods require more clamping time than hardwoods. Because they are so absorbent, endgrain surfaces should receive two applicationsthe second only after the first is dry. Clamp joints together whenever possible for increased strength. Applying too much adhesive can weaken a joint in some cases. Follow the directions on the package. Various types include mucilage, rubber cement, hot-glue, epoxy, cyanoacrylic and silicone. Factors determining choice are likely to be: the surfaces to be adhered (porous or nonporous), and needs for strength, toxicity, water resistance, flexibility, temperature range, setting time, and expense.
Latest Product Reviews
I have been using Fluid paper for a few years now and find that it's a great value for the price. The quality is suitable for beginner to intermediate level painters. Very easy to work with, accepts watercolor paints, pencils, aqua crayons and markers well.
- Vickie Hutchinson in Western Mass.
I have been using this product for years and find that it works perfectly on my gessoed wood pieces. The biggest complaint I have is that over the years Grumbacher has downsized the size of the bottle, now making it only available in these small, expensive quantities. I would like for them to offer them in a larger size.
- Marie in New Mexico
Not the world's greatest, but nice, especially given the price. More than adequate for practice pieces, and students. I pay more per tube for the professional quality paints I use now, than for this entire 18-piece collection, so if you need paints for practice, go for it! Not especially great for making custom colors- mixes tend to get muddy. Stays wet in tubes for years!
- Michelle D. in Tampa, FL
Free Download for Kids

Download FREE
coloring book
pages to color at
home or school.
View Pages »