I am very pleased with the high quality of your products and the speed with which my order was filled. The price is the best of any other company I have found. Thank you! It is indeed a pleasure doing business with you.
Diane
Prescott Valley, AZ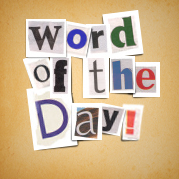 adhesives
Substances, like glue, paste or cement, which cause adhesion, or stickiness. Apply them to clean, dry surfaces. Drying times can usually be reduced by increasing the temperature. 70° F or higher is generally preferred. Use caution with catalysts and solvents, because most are toxic or hazardous. Softwoods require more clamping time than hardwoods. Because they are so absorbent, endgrain surfaces should receive two applicationsthe second only after the first is dry. Clamp joints together whenever possible for increased strength. Applying too much adhesive can weaken a joint in some cases. Follow the directions on the package. Various types include mucilage, rubber cement, hot-glue, epoxy, cyanoacrylic and silicone. Factors determining choice are likely to be: the surfaces to be adhered (porous or nonporous), and needs for strength, toxicity, water resistance, flexibility, temperature range, setting time, and expense.
Latest Product Reviews
Not the world's greatest, but nice, especially given the price. More than adequate for practice pieces, and students. I pay more per tube for the professional quality paints I use now, than for this entire 18-piece collection, so if you need paints for practice, go for it! Not especially great for making custom colors- mixes tend to get muddy. Stays wet in tubes for years!
- Michelle D. in Tampa, FL
I'm not a stencil artist but a silversmith. I have several of the 1" brushes, and they are perfect for sweeping my bench. I use the brushes to sweep the silver and gold filings off my bench, and they do a superb job of cleaning loose metal bits off my projects. I don't like to use any other brushes. I use the smaller ones ( the 1/2" and 3/8") for gently cleaning wax models and jewelry in progress. These brushes have greater control, stiffness and yet pliable bristles that does the job very well. I'm sticking with these brushes for a very long time.
- Joy in Concord, NH
I don't know why more people don't know about this glue. I made a layered cardboard box over 15 years ago and it is just like the day I made it. No warping, loose edges,its perfect. And the great thing about it, if you haven't used it in a long time and it seems dried out, put some water in the jar, close the lid and come back next day and it's usable. It's one glue that more is not better. Thin it with a little water and cover the surface using an old credit card or brush. I love it for paper or chipboard or cardboard projects.
- Deborah Thomas in Mesa, AZ
Free Download for Kids

Download FREE
coloring book
pages to color at
home or school.
View Pages »