I am very pleased with the items that I have purchased through MisterArt -- especially since I can't find some of them elsewhere. Also, I received a quick credit for an item that was out of stock. Love the integrity of the company and their service.
Lilly
Bloomington, IL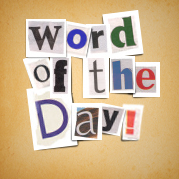 archaic art
Greek art from the sixth century B.C. Typical of this period are stone carved statues of male kouros, and female kore. The kore are known for their enigmatic Archaic Smile.
Example: Peplos Kore from the Acropolis, Athens, Greece, c. 530 B.C.
Latest Product Reviews
I love your soy paints for my crafts. Sadly this product is no longer available at Joanne's or any other craft stores I visit. This paint is true in color, dries quickly, and if you need to cover up a mistake or start over, this paint covers up better than any other brand I have used. Especially your white onion and mushroom are a life saver for all projects. I do not understand why this product is not more popular. I brag about it all the time, especially to the craft stores. If you are a true crafter your paint, is important. Your soy paints are pure quality for all my project, and I am sad to not see them on the shelves anymore! Big Mistake; if only they had tried just one bottle of this wonderful product. That was how I learned how good they were by giving them a try.
- Carol Mayer in Phoenix, AZ
I love these! I've been using them by the dozen as journals. I write in black fountain pen, and there's no bleed-through of the ink from one side of the page to the other, and the paper has no trouble with any of the adhesives I've used (tape, Zots, glue) to attach photos and such. Covers are a great weight, and the wire binding seems like it's made for the Ages. I can't draw a stick figure, so I haven't actually used the books for their intended purpose (i.e. sketching), but the paper has a great feel, and, if it'll stand up to liquid ink on both sides, it should work like a dream with other media. I actually joined Mr. Art as a VIP because I was buying so many of these. There aren't too many products anywhere of which I'm this fond.
- Mark G. in Pasadena, CA
I've used Pebeo's Vitrea 160 paints for years. I love this stuff. When buying these paints, remember to get the thinner too. I use a stiff stencil brush with a dabbling motion to get even coverage. If bubbles appear, the paint is too thick or you've added too much water, but don't fret just let it dry a little and brush over it again. Have fun!!!
- Dougster in Tucson Arizona
Free Download for Kids

Download FREE
coloring book
pages to color at
home or school.
View Pages »